The Village's public works crew was on the first ferry over this morning to perform post-storm debris removal of the Village's wynds. If you are on the island today, please stay clear of their vehicles and equipment. We appreciate your patience as they work their way around the island.
All utilities are in working order and the Village is not aware of any widespread outages during the event. Our utilities crew was also on the island early this morning to check on water and sewer equipment and all is in working condition.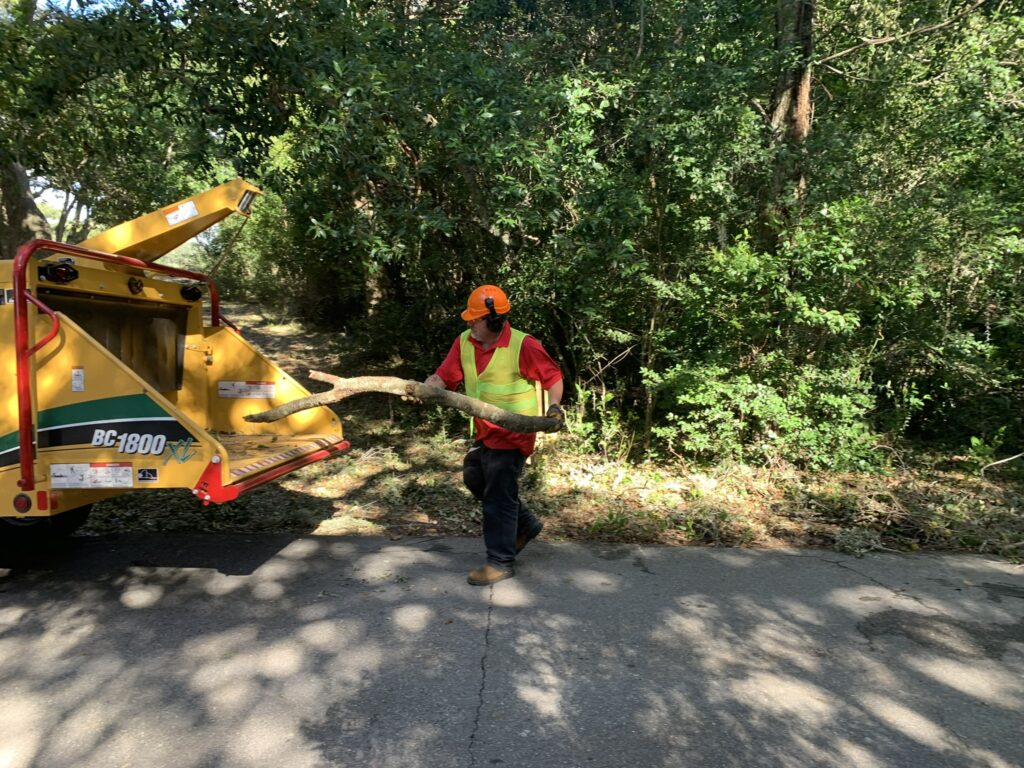 All roads are passable. Most of the wynds have dried up save for the usual areas that pond and take a while to dry. The debris left behind from the storm was smaller and lighter than what we have seen in recent storms. There were not many branches and limbs on the roadways.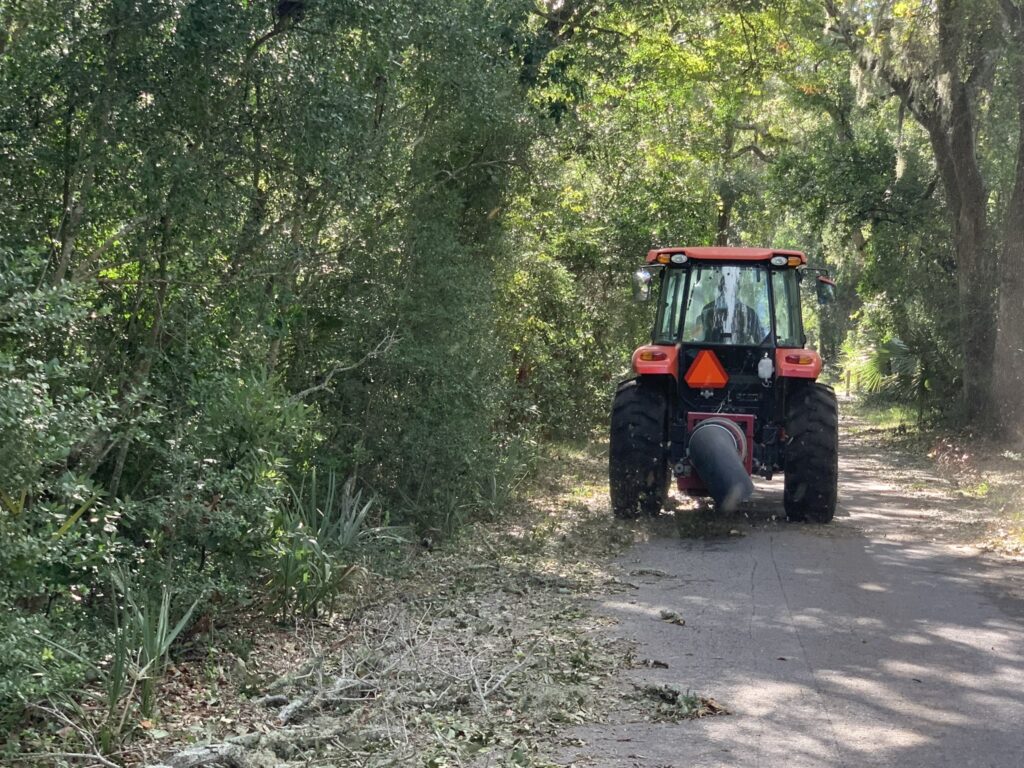 The Timbercreek Mulch Site is currently closed to the public, however, the Village is still picking up yard debris on its regular schedule for property owners who do their own yard work (on the first and third Wednesday of the month through the end of October more info HERE).
The Village's coastal engineers will analyze the full impact of the storm as it relates to the condition of the shoreline and the beach profile. The dune east of the Shoals Club was breached. The remainder of the island's frontal dune system held back the storm surge.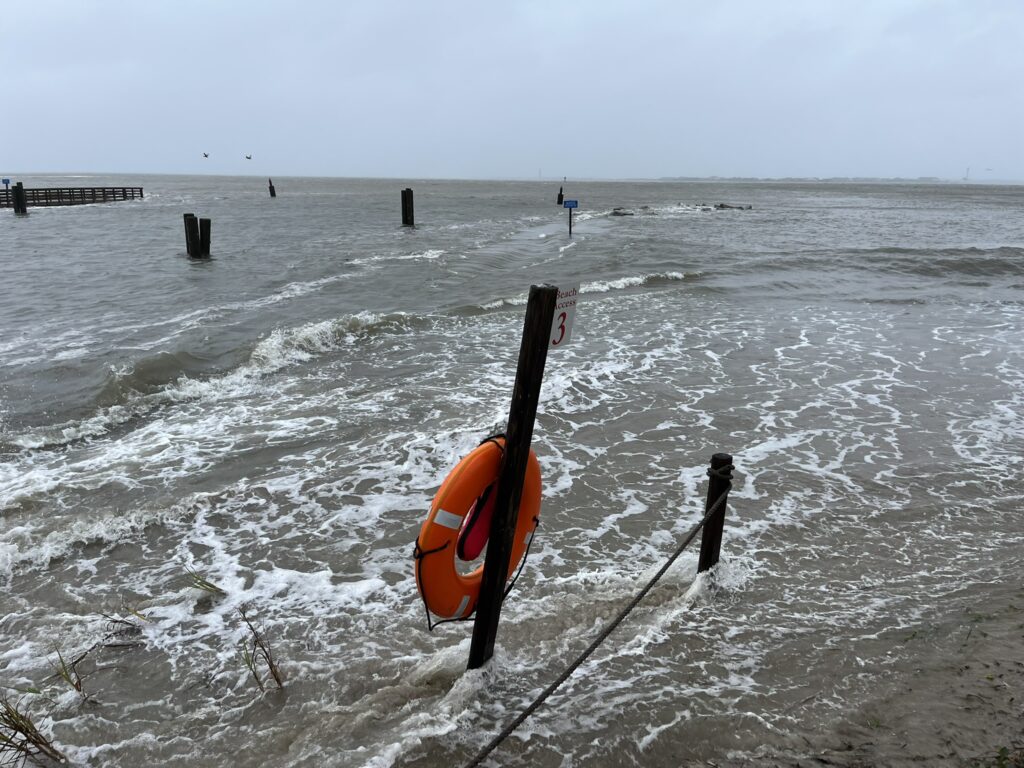 The Village received much positive feedback on the photos and videos that were posted on social media during the storm. Much of this was captured by our Public Safety Officers because conditions were safe enough to move about the island. Not all storms are like this, so please be patient if we cannot provide the same in other storms – – knock on wood – – we will not have another anytime soon. Drone footage shared came from Ethan Clark (@EthanClarkWX/@ncweatherauthority), thank you Ethan.
Check out our new media webpage HERE, for instructions on how you can stay informed. This page includes our current Twitter feed so you can see what the Village is posting even if you don't use social media as well as details on all of the other channels we use to keep you informed.