Wildlife on Bald Head Island
Injured wildlife on BHI?
Call 910-457-0089 x 5
BHI Conservancy 24/7
Emergency Hotline
(Leave a voicemail)
DO NOT TOUCH THE WILDLIFE
WILDLIFE CAN TRANSMIT DISEASES
ALL OTHER EMERGENCIES DIAL 911
Our fragile barrier island contains four ecosystems comprised of beachfront, dune ridge, maritime forest, and the marsh. As a community, we strive to live in harmony with nature. Below are some tips for being safe and living in harmony with nature on BHI. The Bald Head Island Conservancy also has an informative webpage about island wildlife (CHECK IT OUT) and education programs throughout the year (CHECK THEM OUT).



DO NOT FEED OR HARASS WILDLIFE
Feeding or harassing alligators is illegal in North Carolina, as is alligator hunting or otherwise killing an alligator.
Alligators are fairly common in some eastern areas of the state and sightings can be frequent during warmer months. On Bald Head Island they are typically found in and around the freshwater ponds and lagoons. Fishing and swimming are prohibited in these areas (fishing is considered feeding the alligators).
The NC Wildlife Resources Commission recommends that if you encounter a gator, please give it plenty of space, leave it alone, do not approach it or follow it. If you go away, chances are it will go away.

The NC Wildlife Resources Commission also says that humans may unintentionally provide easy food sources for alligators when they feed other wild animals, such as ducks and geese. Intentional or unintentional feeding can cause an alligator to lose its natural fear of people, making it more likely to approach someone and cause problems.
ADHERING TO THE VILLAGE'S LIGHTING ORDINANCE HELPS TURTLES & THE ENVIRONMENT
Please be mindful that the Village has an ordinance regarding exterior lighting to protect nesting sea turtles during nesting season.  The ordinance makes it unlawful to illuminate the beach with artificial light from May 1 through October 31. Lights that shine onto a nesting beach can draw turtle hatchlings away from the ocean and off the beach, where they have a slim chance of survival. Beach lights can also scare away females crawling ashore to nest.  More info HERE.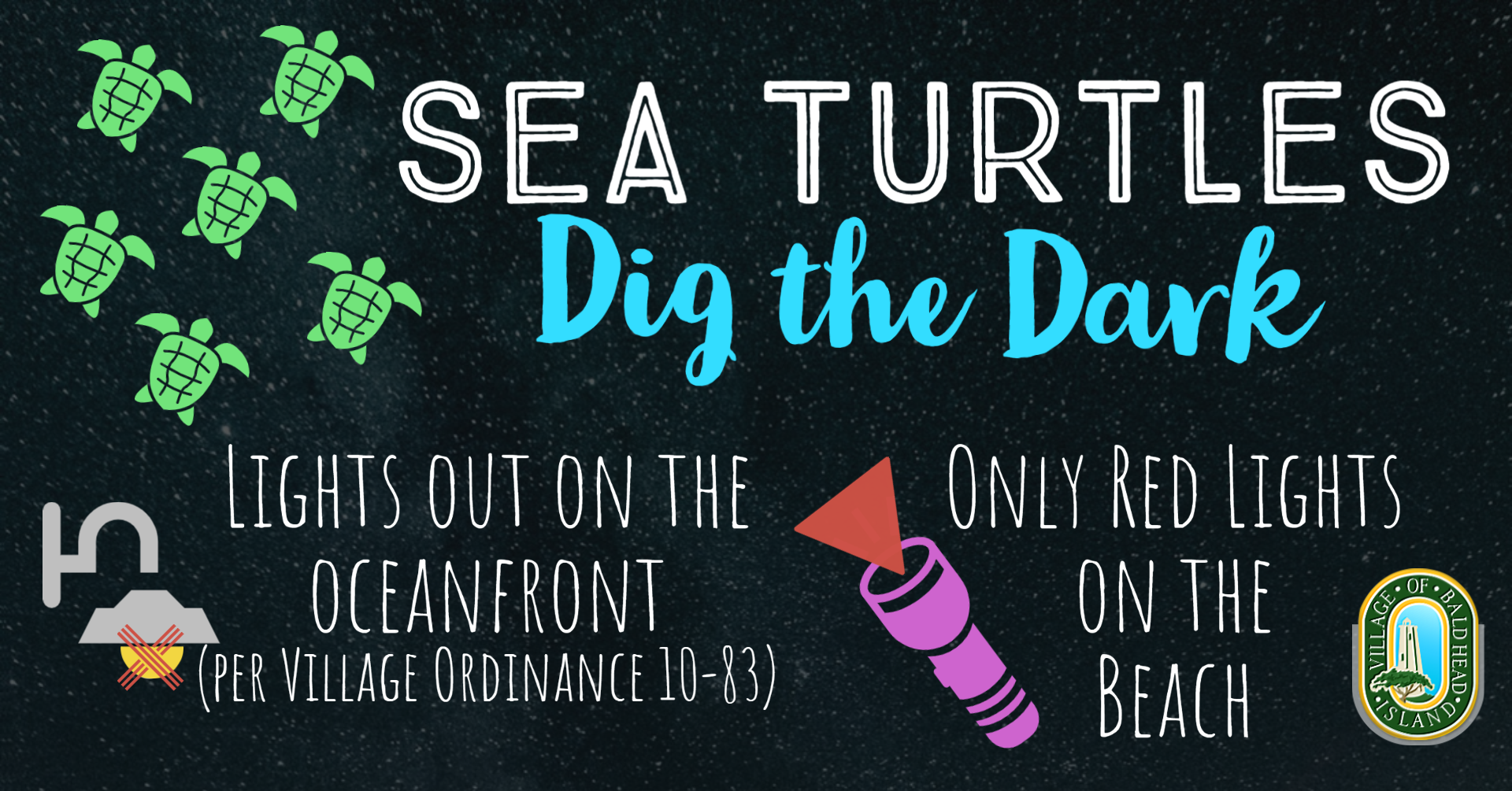 PROTECTING YOUR HOME FROM UNWANTED ANIMALS
Seal trash cans tightly (notify renters of the importance of this).
Reduce woodpile and debris clutter around the home to prevent nests.
Remove bird feeders if pests are noticed on the property.
Trim trees to reduce home access paths.
Have a professional home inspection and sealing performed to ensure the home is sealed to prevent rodent invasion.
Monthly inspections should be considered if the home is unoccupied for long periods.
Source: BHI Conservancy
---