In this issue:
Recap of Village Council regular meeting.
World Sea Turtle Day recognized Mayor Quinn's reading of Governor Cooper's proclamation.
Beach Access #42 overflow parking encouraged along section of Station House Way.
Starting in FY24 tax bills will break out municipal service district tax levies.
July is Golf Cart Safety Awareness Month.
Commercial Area Planning Task Force update.
Reminders & Events:
Introduction to Public Safety class is tomorrow (6/22)!
Creek Access reminders (vessel spots, crab pots, TED requirements).
The Village Chapel baby shower for Samara's Village has been rescheduled for June 27, 2023, from 10 a.m. to 2:00 p.m. at the BHI Yacht Club pavilion, rain or shine.
Village offices will be closed on Tuesday, July 4, 2023. in observance of Independence Day. This includes the Island Package Center & Post Office. Registration is open for the 4th of July Golf Cart Parade. NO FIREWORKS are allowed on BHI.
The next regular Village Council meeting is on July 21, 2023, at 10:00 a.m.
Due to staffing shortages, the Dosher Clinic on BHI will not be open this season.
BHI has active shorebird nests at beach access #1 and #11, please be mindful and keep dogs on a leash.
Regular Council Meeting – The Village Council conducted its regular meeting on Friday, June 16, 2023, at 10:00 a.m. Here is a summary of the information shared and the actions that were taken at this meeting:
Under public comment, Tippi Antalik read comments on behalf of Betsi Stephen. Ms. Stephen thanked several members of the Public Services Department for their assistance in developing the Pollinator Garden. Ms. Stephen's comments will be forwarded to the individuals she recognized and will be included in the next Village employee newsletter.
The consent agenda passed unanimously. It included the minutes from the May 19 regular meeting and Closed Session, a proclamation for Golf Cart Safety Awareness Month, and the FY 2023-2024 Budget Ordinance with Fee Schedule and Pay and Class Schedule.
Under New Business, the Village Council approved the following: a reciprocal lease agreement for the Timber Creek Mulch Site, a general fund end-of-year budget amendment, a water and sewer fund end-of-year budget amendment, a capital project ordinance for water and wastewater system improvements, a budget amendment to transfer water and sewer capital outlay funds to the capital projects fund, and a general fund budget amendment for legal fees. The Village Council also unanimously re-appointed Claude Pope to represent the Village on the Bald Head Island Transportation Authority, his term had expired, and he agreed to continue serving.
Below are a few items shared in the Manager's Report:
IPC Update – May package counts that came through the IPC/PO facility:
Large increase is a sign of the busy start to the season.
7,510 total packages for May with a 18.6% increase from the month before (6,334 packages).
14.4% increase from the year prior when there were 6,565 total packages from May 2022.
UPS update – contract was executed, the start date was June 1, 2023, for a period of 3 years.
USPS update – received contact information this week for Contract Postal Unit (CPU) entities, will reach out to request a meeting and/or information for formal process.
Shoreline Protection
Wilmington Harbor Navigation Project – US Army Corps of Engineers (USACE) had a scoping meeting for this project on June 13, this project entails deepening the present 42-foot navigation channel to 47 feet.  Public comments are due by June 30. The Village has several follow-up actions to consider such as engaging our coastal engineer to identify data needs, coordinating with our Federal lobbyist, coordinating with the BHI Conservancy and engaging with NC Department of Environmental Quality.
Hurricane Conference – Several Village staff attended Brunswick County's annual hurricane expo on May 25.
Beach Surveys – Data for the annual Spring 2023 surveys completed by McKim & Creed has been shared with our coastal engineer to be reviewed.
Escarpment – The Village is addressing the escarpment (sharp drop off in beach profile) on South Beach which was a result of a combination of the Corps channel maintenance dredging project equilibrating, strong southern winds, and the dynamic environment. Public Services is considering getting third-party options depending on schedule/cost/equipment/agency involvement. The emergency access points are being addressed first.
BHI Shoals Club Erosion – Staff met with BHI Club representatives in continuing to support their efforts in obtaining short-term mitigation permitting to increase the existing sandbag revetment by way of a variance request to the Coastal Resources Commission (CRC). Staff offered thoughts on that process and other options the Club is seeking from others they have reached out to (i.e., concrete walls, shoreline dewatering etc.), and provided Village historical data from its annual shoreline monitoring program (beach profile surveys and aerial imagery) to the Club's consultants. Staff assisted the Club's engineer in responding to questions in preparation for the CAMA Major permit application.
Federal Governmental Affairs Consultant – Mike McIntyre and his staff from Ward & Smith, P.A. made a visit to the island earlier this month. The items discussed or observed included erosion along South Beach near the Shoals Club, the planned 2025 coastal storm damage reduction (CSDR) project and importance of the Village's funding request with Congressman Rouzer, the terminal groin and the importance of maintaining the fillet with periodic sand placement with the Corps channel maintenance dredging through the Sand Management Plan (SMP), the Wastewater Treatment Plant expansion project and the importance of funding it to meet capacity as the island reached build-out, Frying Pan Shoals borrow site effort, Public Safety, and the Wind Energy project and proposed moratorium in the State legislature.
2025 CSDR Project – There was discussion among the Council and staff regarding the planned 2025 CSDR project. As you may recall the Village was presented with a few options from its coastal engineer and based on feasibility, the Village expects to use material from Jay Bird Shoals to fill in the west end of the terminal groin down through the groin tubes and then restart fill east of Muscadine Wynd and fill to the east end of the Shoals Club. As further details come available, the Village will be sharing them, including the financing.
AIA (Asset & Inventory Assessment) Grant – As a requirement of the grant the Village will be submitting the preliminary scope of work including cost estimates and timelines. These can be amended as work progresses to adjust to possibly include additional work if funding remains or opens up with costs of certain aspects of the project completed under budget.
Once approved, NCDEQ will send the Village grant agreements and supplemental information for the program. The Project Ordinance Amendment will be approved alongside the grant agreement once received, which could take weeks to months based on past applicants' timelines
Withers Ravenel was selected from the RFQ for general on-call engineering services. The agreement has been reviewed, but due to when it was completed, it will be presented at next month's regular Council meeting.
Public Safety Director Recruitment – Mr. McCall introduced Josh Gibson as Interim Public Safety Director, following the departure of Alan May. He reported that staff has performed initial research in utilizing a search firm to assist through the recruitment process given how critical and visible the position is within the organization and community. There was consensus from the Council to move forward with selecting a search firm.
BHI Voting Precinct/Election Polling Site Update – Staff met earlier this week with Brunswick County Board of Elections (BOE) staff at Deep Point Marina and then on the island so they could see firsthand the process with transportation in potentially having a polling site on BHI. Coordination of equipment & supplies typical of a polling site would have to be brought to the island in advance of election day given the early time polls open up (6:30 a.m.). At this point, BOE staff will be working up a summary of their site visit to include possible means & methods and additional questions as they "workshop" a proposal to the BOE Board. This may be on the agenda for the August BOE meeting.
Cyber Security Assessment Update – Mr. David Cox, IT Director, gave an update following the December visit of the NC Army National Guard and their initial cyber security report. The initial report gave recommendations and areas of concern. He reported that the Village budget has provided sufficient resources to be fully compliant with their final evaluation in September. He offered to meet with any Council members who wish to know more details on the efforts. The Village has already implemented many of the recommendations.
BHI Club Lagoons Fish Kill Update – The Village was made aware earlier in the week of June 16th of a fish kill in BHI Club lagoons along the 6th/7th fairway with some making their way into the #6 bypass lagoon.  The Public Works crew responded to clean out the bypass lagoon and closed the Village side weir gate.  As of 6/15 the Village had received a few calls of dead fish in other low-lying areas (i.e., Dowitcher Trail). Bald Head Island Club staff are also working to clean up the fish kill within the lagoons on the golf course.
VBHI/BHI Transportation Emergency Management Plan Meeting – Staff will be meeting with BHI Transportation personnel to review action plans for pre-storm evacuation and post-storm response/recovery scenarios that require close coordination with Transportation in how re-entry of Village personnel through property owners is managed.
VBHI/BHI Club Emergency Management/Post-storm Stormwater Response Action Plan Meeting – Staff will be coordinating with BHI Club personnel to review action plans for post-storm stormwater response actions. Bald Head Island
A full account of these meetings can be found in the minutes which are posted HERE. Typically, minutes are posted with the agenda of the next month's meeting (ex. If you want to read the March meeting minutes, they can be found under the April regular meeting agenda).
---
Property Tax Bills – This year property tax bills will look a little different for folks who own property in Municipal Service District Zone A (beachfront) and Municipal Service District Zone B (dune and East Beach).
In years past, the Bald Head Island tax indicated on the bill included the Island-Wide Tax rate and the Municipal Service District tax together, beginning this year, the two tax levies will be shown separately. The Island-Wide rate is now $0.5779 for each $100 valuation. The Municipal Service District Zone A rate is now $0.0668 for each $100 valuation. The Municipal Service District Zone B rate is now $0.0383 for each $100 valuation.
The two Municipal Service Districts were created in 2009 following a bond referendum. The additional tax supports shoreline protection. View a map of the districts HERE.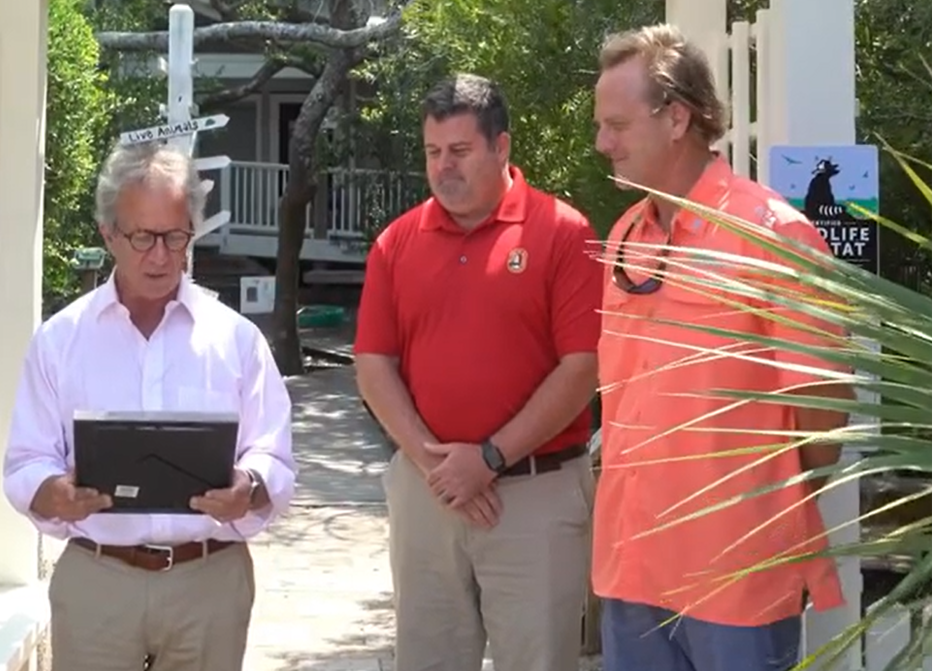 World Sea Turtle Week – Mayor Peter Quinn was invited to join the Bald Head Island Conservancy last Friday, June 16 (World Sea Turtle Day) in observing World Sea Turtle Week by reading Governor Cooper's proclamation. The proclamation mentions Bald Head Island Conservancy specifically in recognizing the efforts made by state, federal, and non-governmental organizations to monitor more than 95 percent of the state's 330 miles of coastline daily during the nesting season to find and protect sea turtle nests. Thank you, BHI Conservancy, for inviting us to celebrate!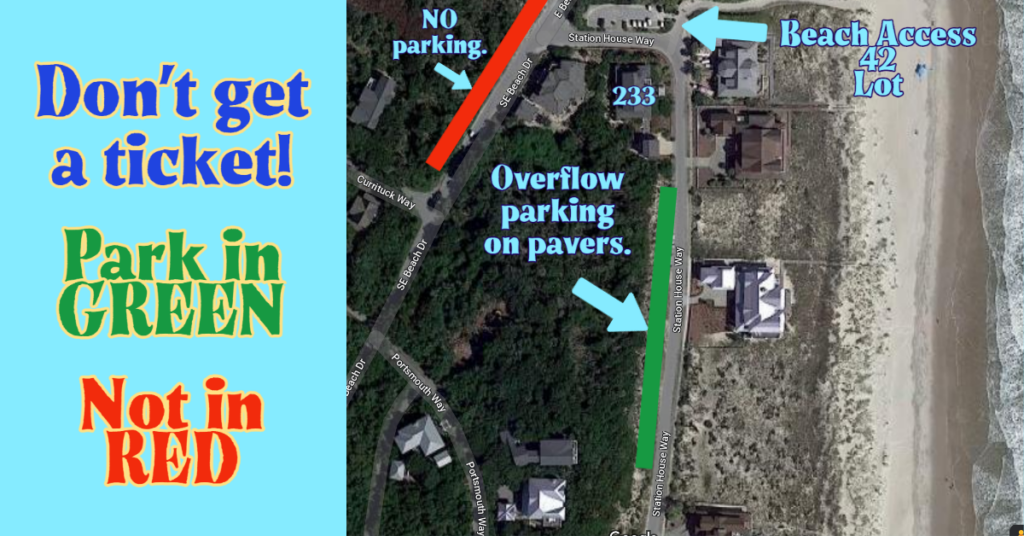 Beach Access #42 Overflow Parking – East Beach is a popular destination for BHI beachgoers and those who frequent Beach Access #42 are prone to parking illegally along the edge of South Beach Drive if the parking lot is full. This could result in the issuance of a citation. The Village is looking to add some additional signs and some temporary rope and posts along South Beah Drive to prevent illegal parking. The signage is expected to direct folks to the legal right of way parking that is underutilized along a good portion of Station House Way beginning at 233 Station House Way. The Village has "honeycomb" pavers on this section of right-of-way and will be doing some maintenance to those, so they are easier to spot.
Golf Cart Safety Awareness Month – July is Golf Cart Safety Awareness Month, and the Village will be sharing safety tips on social media throughout the month. Thanks to our art contest winners from last year, we have some great tips and graphics to go with them! We will be featuring the artwork in the Island Package Center and Post Office as well. In case you are not able to see the winners and their artwork, we have featured them below! You can view the Village's other tips via video HERE or read them online HERE.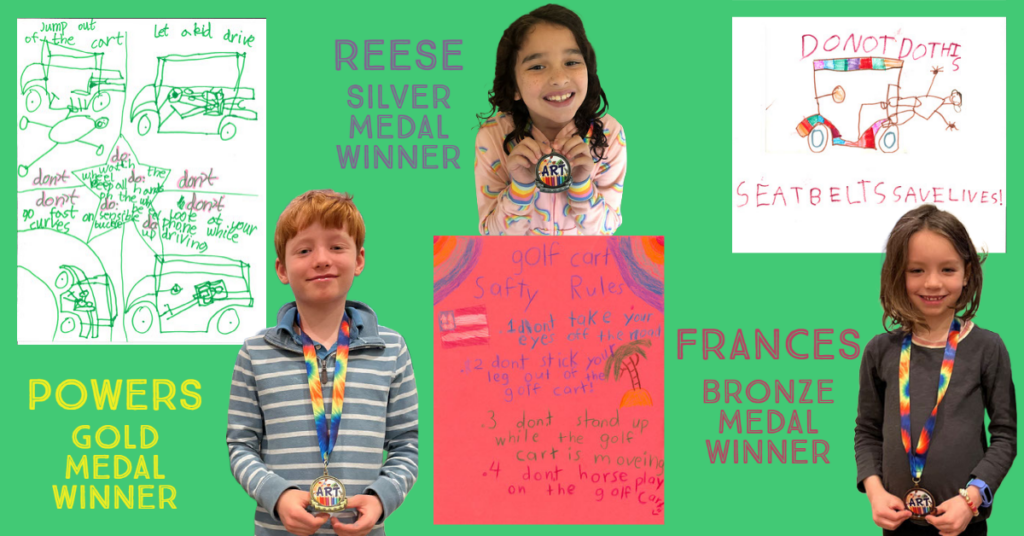 CAPTF Update – The Commercial Area Planning Task Force (CAPTF) met on May 30, 2023.  The task force reviewed its latest version of the design guidelines. Task Force members agreed that the Village guidelines need to be streamlined to provide applicants with an expedited decision. Task Force members were to send any typographical errors and/or inconsistencies with the document to both Task Force Chair Arata and Mayor Quinn, so that they can make the necessary changes. Task Force Chair Arata advised that once the document has been updated, another meeting will be scheduled with Island stakeholders.
The CAPTF has not yet scheduled its next meeting. If you would like to be informed about future CAPTF meetings, please contact Darcy Sperry, Village Clerk (village.clerk@villagebhi.org) to be added to the Village's "Sunshine List."
---
REMINDERS & EVENTS:
Introduction to Public Safety – The Department of Public Safety is holding two education sessions this month.  The first is taking place tomorrow, Thursday, June 22, 2023, and the other on Thursday, June 29, 2023.  Both classes start at 11:00 a.m. and will take place in the multipurpose room at the Department of Public Safety.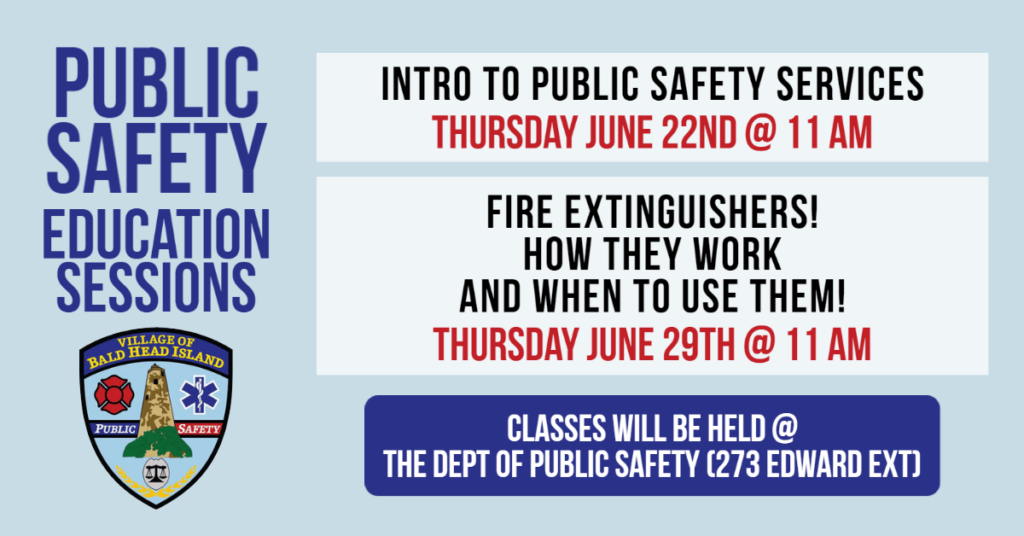 The first class is an Introduction to Department of Public Safety Services. In this class, attendees will learn what happens when you need emergency assistance while on Bald Head Island.  The second class is Fire Extinguishers! How they work and when to use them!  Attendees will learn to extinguish a fire and the appropriate type of extinguisher to use. No advanced registration is required for these classes.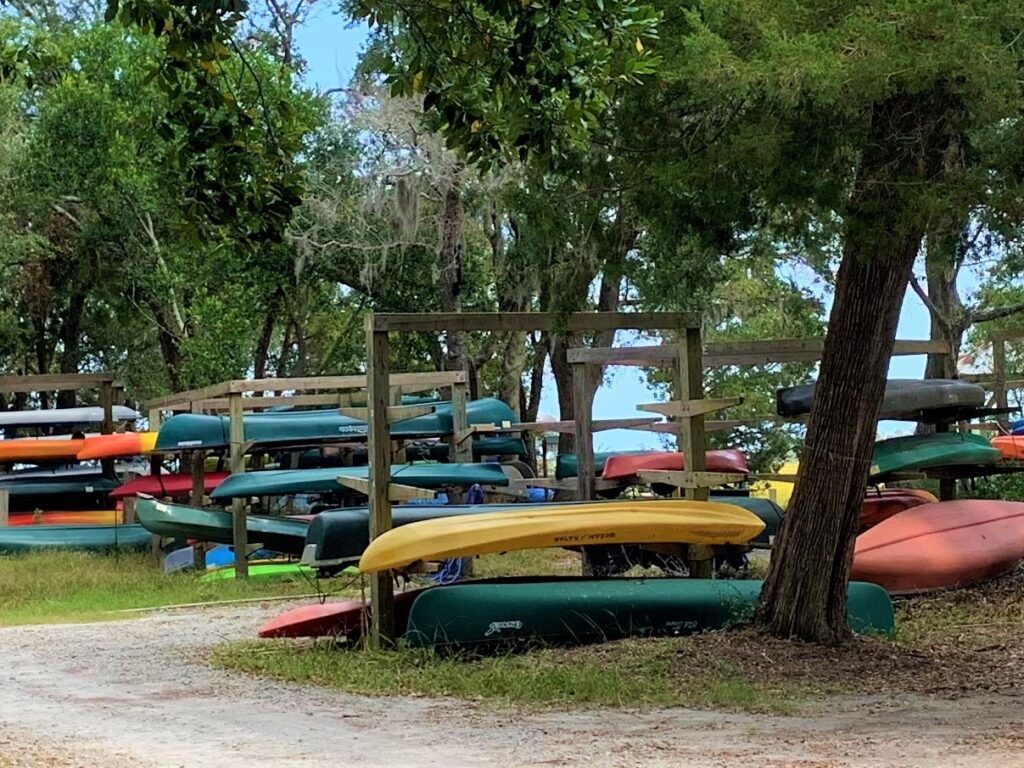 Creek Access Reminders – The Village would like to remind kayak permit holders to please store your vessel in its assigned spot. If you are unsure of your assigned rack, please contact Darcy Sperry at village.clerk@villagebhi.org or 910-457-9700 ext. 1001.
The placement of crab pots at the Village's Creek Access is prohibited (VBHI Ord. 18-36 (e)). If you choose to use crab pots on the creek at other locations, please be sure to have the required terrapin exclusion device (TED) installed. TEDs are required in all crab pots in Diamondback Terrapin Management Areas including Bald Head Island from March 1 – October 31. Contact conservation@bhic.org to obtain TEDs for your crab pots. More information can be found in the BHI Conservancy's factsheet HERE.
Charity Event – The Village Chapel is holding a Baby Shower for Samara's Village has been rescheduled for Tuesday, June 27, 2023, from 10 a.m. to 2:00 p.m. at the BHI Yacht Club pavilion, rain or shine. Baby items from newborn to one year old will be accepted. More info HERE.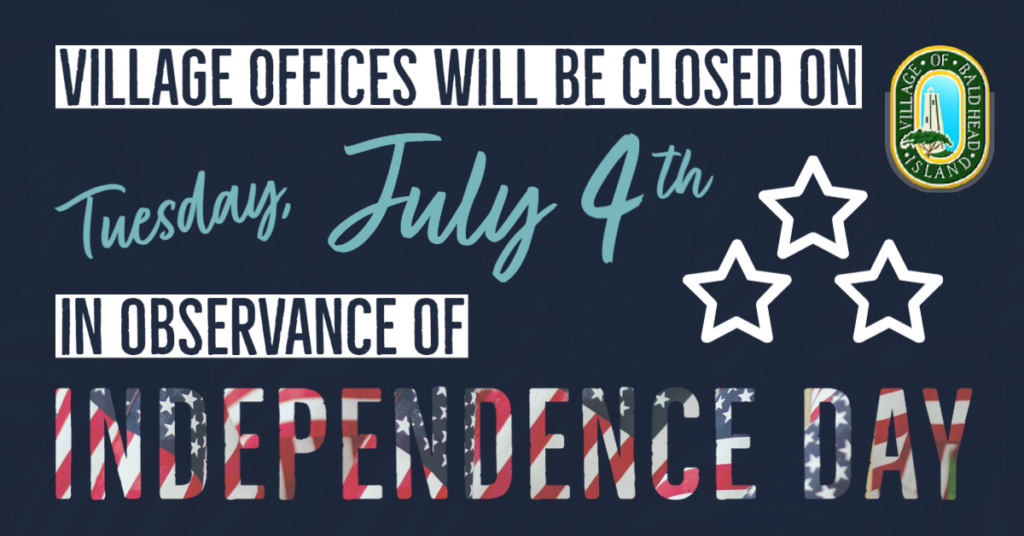 Independence Day – Village offices will be closed on Tuesday, July 4, 2023, in observance of Independence Day. This includes the Island Package Center & Post Office. Please be sure to remind your family, friends, visitors, and guests that fireworks are prohibited on Bald Head Island, and this includes sparklers.
Registration is open for Old Baldy Foundation's 4th of July Golf Cart Parade. This event will take place on Tuesday, July 4th beginning at 10:00 a.m. Register HERE.
The possession and use of fireworks is prohibited on BHI. This includes sparklers.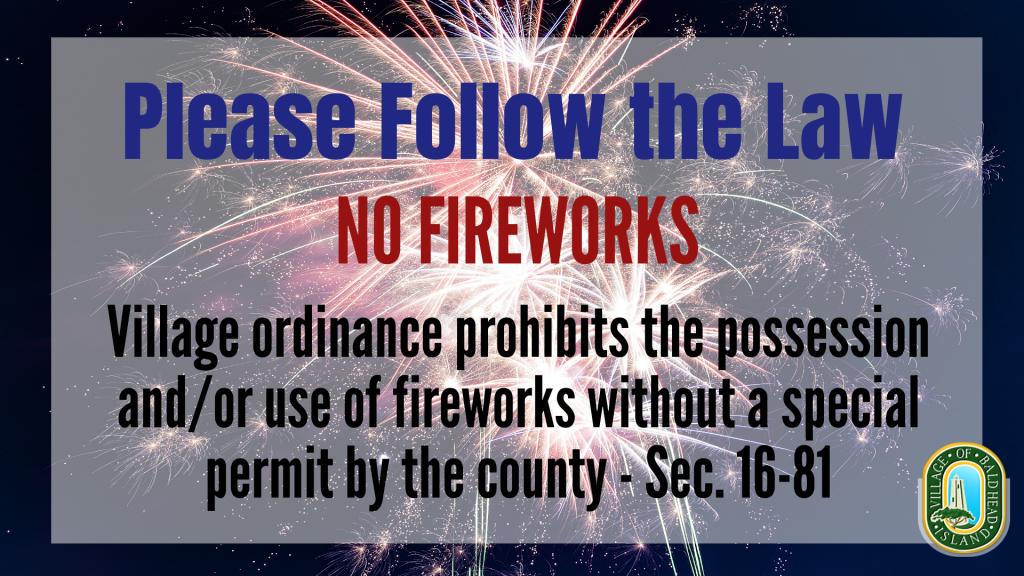 Next Regular Council Meeting – The next regular Village Council Meeting is scheduled for July 21, 2023, at 10:00 a.m. in the multi-purpose room in the Department of Public Safety (273 Edward Teach Ext.).  The agenda will be posted HERE.  Zoom information to listen-in remotely can be found HERE.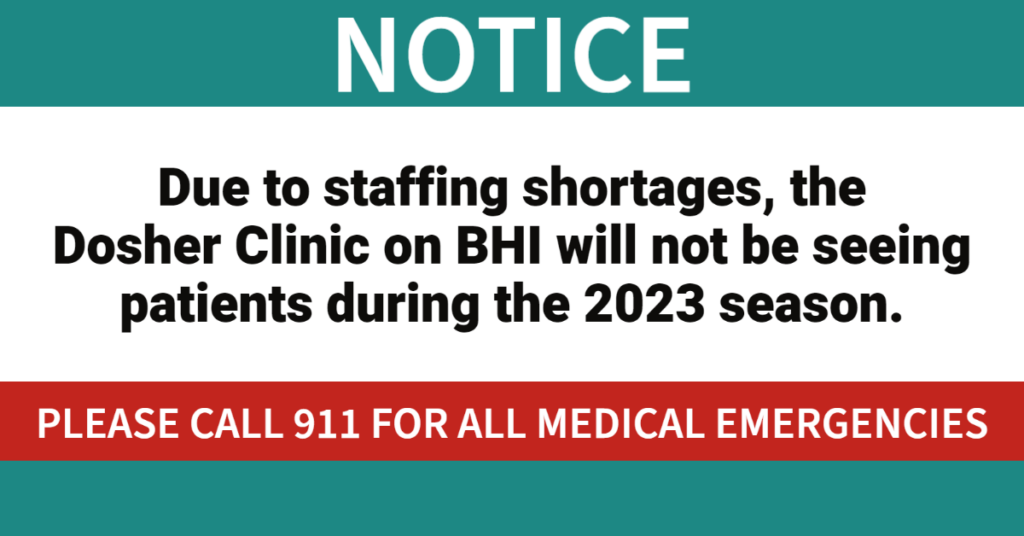 Dosher Clinic on BHI – Due to staffing shortages Dosher Memorial Hospital will not be able to have a clinic on the island this season.  This will not impact the Village's current procedures for addressing walk-in non-emergent patients. The Village will continue to notify patients about their options to include the on-island provider and mainland providers when necessary. In addition, some medical providers and insurance companies have telemedicine options that individuals may wish to explore prior to staying on the island.  As always, if you are experiencing a medical emergency, please call 911 and let the operator know you are on Bald Head Island.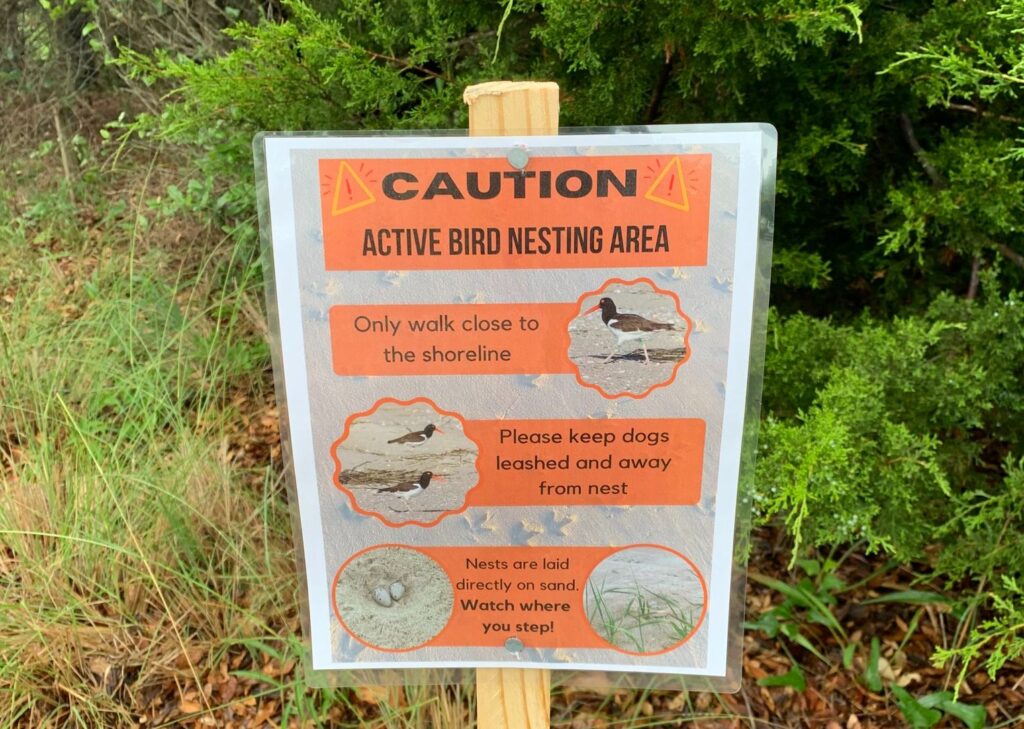 Active Shorebird Nests – The BHI Conservancy has requested that the Village notify folks that there are active shorebird nests at beach access #1 and #11. The Conservancy asks that beach visitors avoid disturbing the birds in these areas, which are marked with signage. Dogwalkers should be mindful and keep dogs on a leash.  Shorebirds such as American Oystercatchers and Wilson's Plovers nest directly on the sand and can be quite hard to see. If you have any questions or concerns, please contact Conservancy Chief Scientist Beth Darrow (darrow@bhic.org).
During turtle nesting season, dogs are required to be on a leash while on the beach from sunset to sunrise, per Village ordinance. Dogs must be under the immediate control of their owner AT ALL TIMES when they are unrestrained.
Old Baldy Foundation events can be found HERE.
BHI Conservancy events can be found HERE.
Village Chapel events can be found HERE.
The Village calendar can be found HERE.