In this Issue:
Padmount transformer inspections begin this week
Cell tower project update
BHI due to receive sand this winter via the Wilmington Harbor Sand Management Plan
Brief recap of the 7/17 regular Council meeting
COVID-19:
Current case numbers for Brunswick County
Phase two expected to last at least through August 7, 2020
Padmount Transformer Inspections – Transformer Maintenance & Services, an authorized contractor for Duke Energy, began performing padmount transformer inspections on the island today. Entering a private property, in some cases, will be necessary to access the padmount transformers. Click HERE for more information.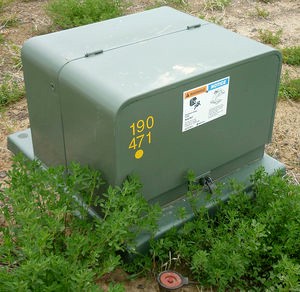 Cell Tower Project Update – Crown Castle is expected to resume work on the cell tower this week and to complete construction by the end of the week. Please note that installation of the service provider equipment (AT&T, US Cellular, Verizon) will be phased over from the old tower to the new one in late summer/early fall once the island's population is reduced. The Village will post updates HERE as they become available.
Wilmington Harbor Sand Management Plan (WHSMP) – Historically, the Village of Bald Head Island, Caswell Beach, and Oak Island beaches have received sand dredged from the navigation channel per the WHSMP. The next channel maintenance relative to this plan, in which Bald Head Island would be the recipient of sand is this winter 2020/2021. Bids for this project were received on July 17, 2020. BHI is expected to receive 1.5 million cubic yards of sand from this project which is expected to be deposited on South Beach. The project will start no earlier than November 16, 2020 (to comply with the environmental regulations, specifically turtle season). More details will be provided as the Village receives information from the US Army Corps of Engineers.
Council Meeting Recap – The Village Council conducted its regular meeting on Friday, July 17, 2020, at 10:00 a.m. Under New Business, the Village Council adopted four budget amendments, appointed Councilor Jim Bonica to serve on the Bald Head Island Transportation Authority, approved an agreement with Bald Head Association (BHA) to allow BHA to encroach on a portion of the Village's right-of-way to re-construct the Wildlife Overlook, and approved an agreement with Bald Head Island Limited to collect daily Internal Combustion Engine (ICE) vehicle fees.
There was discussion regarding the replacement of an engine for the Public Safety Department's boat which is used to patrol Bald Head Creek to enforce the "no wake zone." The Council unanimously moved to authorize the purchase of a replacement engine. There was further discussion on enforcing the no wake zone at the entrance to the marina. The Village Manager will be following up with Council on what the options are for that area. There was also discussion regarding the build-up of silt in Bald Head Creek, the Village Manager will also be exploring what options there are to address this issue. The Village Manager reported that the Village has received authorization to place the sand that is dredged from the marina channel further north in front of Row Boat Row properties.
A full account of these meetings can be found in the minutes which are posted HERE. Typically, minutes are posted with the agenda of the next month's meeting (ex. If you want to read the May meeting minutes, they will be found under the June regular meeting agenda).
COVID-19 Update
Current Case Numbers for Brunswick County – As of July 20, there are 945 positive cases of COVID-19 among Brunswick County residents. Of the positive cases, 461 are considered recovered, 462 are isolating at home, eleven are isolating at a hospital, and eleven are deaths associated to COVID-19.
There are 14 cases involving non-residents who tested positive for COVID-19 while visiting Brunswick County, resulting in their contacts having to quarantine as well; these cases are not reflected in the County's total case counts. Eight of the cases are considered recovered, one of the cases is currently isolating in the County. The County has transferred monitoring for three cases to the individuals' home counties, and two are deaths associated to COVID-19.
NC will be in Phase 2 into August – North Carolina remains under the Phase 2 extension and will be in this phase until at least August 7, 2020. You can review the Governor's most recent Executive Order extending Phase 2 into August HERE. Under this phase, folks are encouraged to stay at home, especially vulnerable populations. Most folks must wear face coverings/masks in indoor and outdoor public places where social distancing is not possible. The Village strongly recommends that folks practice the 3 W's while in public and to be courteous to others.