Significant progress has been made with the Contractor Services improvement project. The offices are for Development Services and Contractor Services personnel are now open. The breakroom and restrooms are open to the public. The move-in date for storage unit rentals is Monday, November 15, 2021.
There is still much work that needs to be done before this improvement project is completed. Soon, Public Services will be assisting in moving the old storage containers and design plans will be finalized for traffic flow on the campus. The Village is requesting input from BHI contractors on future needs and recommendations on the layout of the campus. Village staff will also be working to install additional landscaping for the property which will be put in place after the campus is fully redesigned.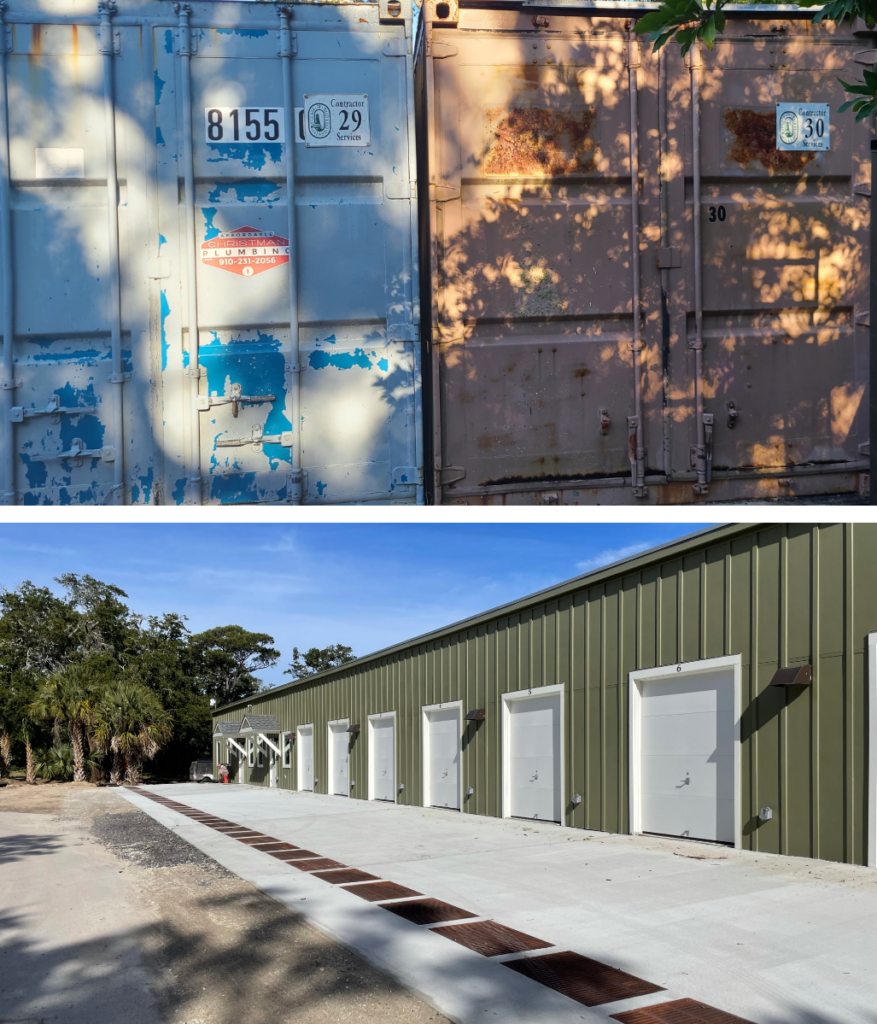 The Village thanks everyone for their patience as we strive to improve the campus that was transferred from BHI Limited to the Village several years ago. The goal is to continue to recruit and retain skilled contractors to Bald Head Island and these necessary improvements will help to fulfill this goal.