The Village's Department of Public Safety would like to remind everyone that this week is Fire Prevention Week. The National Fire Protection Association (NFPA) has sponsored Fire Prevention Week for 100 years! More information on the history of the longest-running public health observance in our country HERE. This year's theme is "Fire Won't Wait. Plan Your Escape." The Village will be sharing tips involving the importance of having an escape plan on its social media channels this week. If you rent your property you may want to consider making sure an escape plan is available for your guests so they know where to go in case of a fire. For information on developing an escape plan go HERE.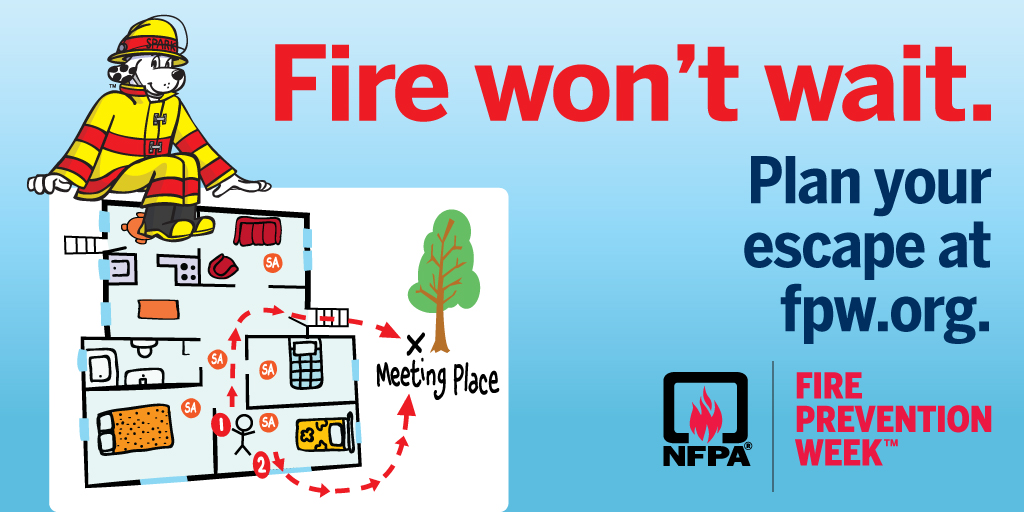 Throughout the year the Village educates folks about fire safety because fire safety is extremely important on BHI. Why? Being a remote barrier island that is only accessible by ferry or barge makes early detection of fires crucial as it relates to response time and minimizing the potential threat to life, property, and one of the island's most treasured assets, the Maritime Forest. Our public safety officers and volunteers are tasked and trained to respond to fires very quickly. Our mutual aid partners from surrounding communities will assist us, but it takes a while for them to mobilize and get to us from the mainland.
The Village is always looking to enhance its capabilities in responding to and preventing fires. Over the last year, the Village has adopted a pine straw ordinance, purchased a new ladder truck (with the help of many generous Islanders), purchased additional equipment (such as turn-out gear and extrication suits for Public Safety volunteers), participated in live burn exercises, and more.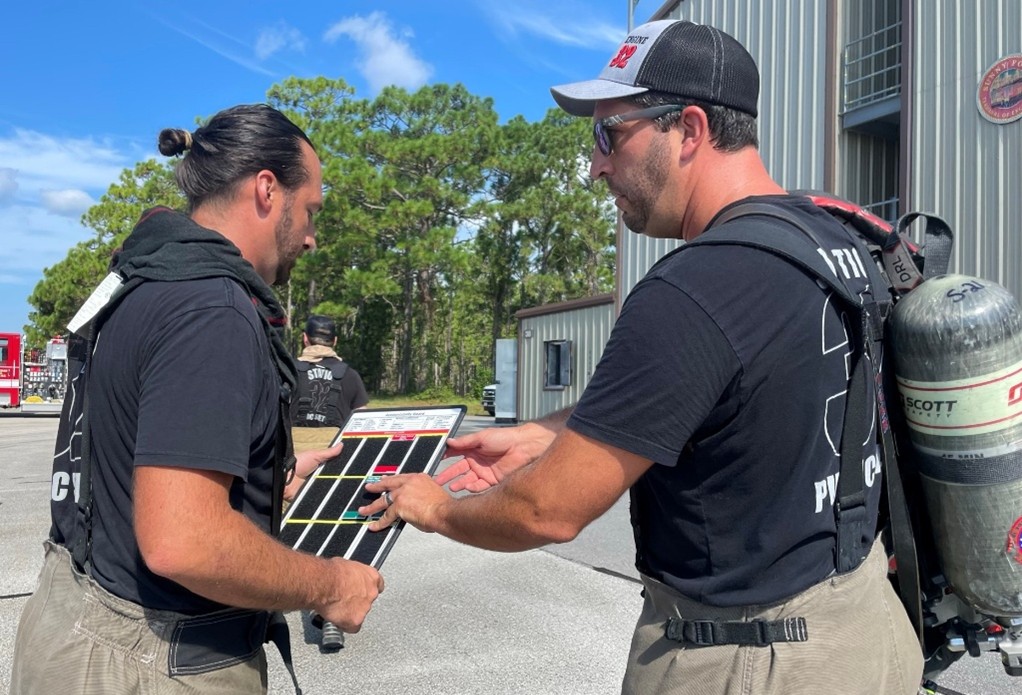 One addition you may not be aware of is a new division in the Department of Public Safety, a Fire Protection Division. The new Fire Protection Division specializes in fire prevention and public education. The most immediate change that will be made with this new division is that fire inspections will now be performed by public safety personnel rather than development services (building inspections). Fire inspections will be scheduled as required by the State of North Carolina and will only be performed by a North Carolina Code Official certified in the Fire Trade. PSO Chip Sudderth is certified and will be managing the Fire Protection Division. The purpose of fire inspections is to assure that existing buildings are maintained in a manner that ensures the safety and health of the public. With this in mind, it is the goal of the Fire Prevention Division to achieve fire code compliance through understanding and cooperation.
The Fire Prevention Division will also be updating what is known as "preincident plans." A preincident plan is a document that lists specific information about a location, such as hazard types and locations, fire flow requirements, or building access challenges; which may aid in more safe and effective operations.
In addition to developing a new fire inspections program and updating the Village's preincident plans, the Fire Prevention Division has set the long-term goal of educating the public on bicycle and pedestrian safety, fire extinguisher programs, and sidewalk CPR and first aid.
The Village is very excited to announce the Bald Head Island Department of Public Safety Fire Prevention Division. With hard work, dedication, and a community-oriented approach it is the division's goal to provide for the safety and well-being of our community.
If you have any inquiries about the program, or if you feel that you or your organization would like to be involved in program development and/or delivery, please contact Public Safety Officer Chip Sudderth via email at fireinspector@villagebhi.org.
Later this week for Fire Prevention Week we will be sending out our guide on monitored smoke detector systems for Bald Head Island property owners.