In this issue:
Recap of Village Council regular meeting.
Congratulations to Joyce Lambert for receiving the Old North State Award!
A storm system is expected to develop off the SE US Coast impacting our area later this week.
Annual change from chloramines to chlorine.
It is Falls Prevention Awareness Week.
Reminders & Events:
Duke Energy Siren testing is to take place between now and September 29 between 9 a.m. and 4 p.m. The next quarterly test will take place on October 11, 2023.
A Candidate Forum will take place at BHA's Association Center on September 25, 2023, at 2:00 p.m.
A FEMA and FCC Emergency Alert Test is scheduled for October 4, 2023,
The next regular Village Council meeting is on Friday, October 20, 2023, at 10:00 a.m.
Flu shots will be administered on Friday, October 20, 2023, between 10:00 a.m. and 2:00 p.m.
Two events benefitting the Public Service Auxiliary will be taking place in late October. A pub crawl on October 25 and the annual chili supper on October 27.
The next Island Litter Sweep will take place on Saturday, October 28, 2023, from 10:00 a.m. to 12:00 p.m., meet at Room Service (4 Maritime Way).
Regular Council Meeting
The Village Council conducted its regular meeting on Friday, September 15, 2023, at 10:00 a.m. Here is a summary of the information shared and the actions that were taken at this meeting: 
Under public comment, Betsi Stephen requested that the Village Council designate Bald Head Island as a "Bee City USA" to foster community awareness around bees. She indicated that as an affiliate, it will give the island a variety of resources to support pollinators, and outreach and education. A video that was created by Village staff featuring photos of the pollinator garden was presented after Ms. Stephen's comments (view it HERE).
Ms. Stephen thanked those who were involved with the Pollinator Garden, J.P. McCann, Mayor Quinn, John Kinney, Harper Peterson, Megan Stephenson, Grace Valentine, Deb Feeney, Barbara and Dale Giera, and all of the garden club members who watered all summer, Ginny Waster Reeves, and the BHI Conservancy. Please also note that the Conservancy is encouraging islanders to participate in its Butterfly Bio Blitz! More information HERE.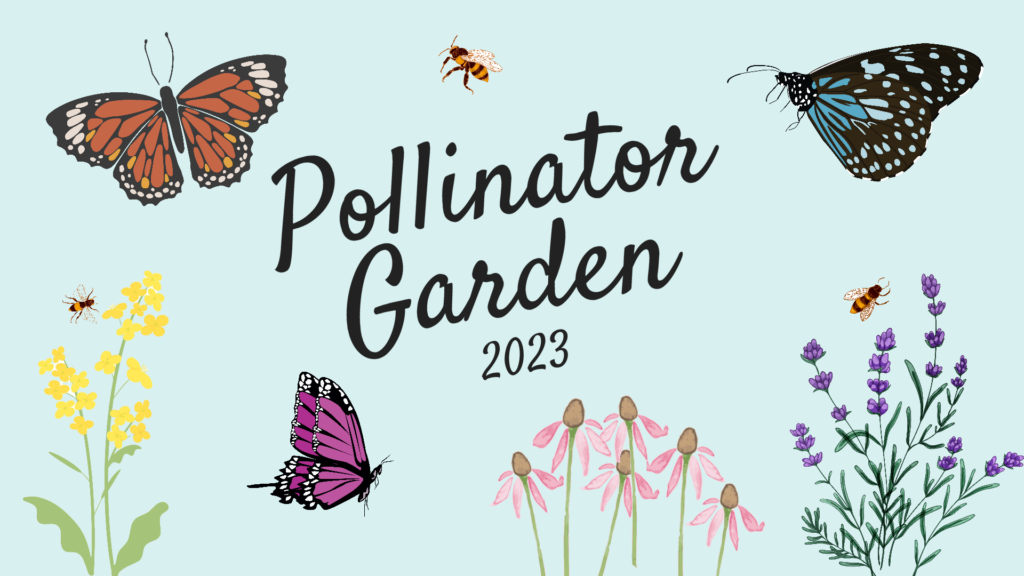 Mr. Robert Blau made comments about the transportation system and presented the Village Council with a document listing citizens' concerns in response to the NC Utility Commission.
The consent agenda passed unanimously.  It included the August 18, 2023, regular session and closed session minutes, a resolution for 2023 Preparedness Month, a resolution for Constitution Week 2023, a proclamation of commendation and appreciation for Steven Butler, a resolution awarding badge and firearm for Steven Butler, Asset Inventory & Assessment resolutions (water/sewer) and grant project ordinances (water/sewer), and a resolution for Fall 2023 Local Assistance Infrastructure Investment Planning application for Fall 2023 Drinking Water State Revolving Fund application.
Under Old Business, Mayor Quinn gave an update on the Commercial Area Planning Task Force's work on the commercial design standards. He reported that the standards are almost complete except for a few adjustments that need to be made. The CAPTF is hoping to meet late this month with the goal of wrapping up the document so that it can be formally presented to the Village Council at its October meeting. He announced that the call for applications for the Commercial Review Board is closed, and that the Council had received seven applications so there are enough volunteers to fill the five seats and two alternates. Staff has recommended that the Village amend the current contract with Cole Jenest & Stone, who have agreed to serve as a consultant to the CRB for a reasonable fee.
The Village Council then reviewed the applications received for the Planning Board. Two of the applicants had also applied for the CRB. Councilor Maggio nominated Betsi Stephen to serve on the Planning Board. Mayor Pro Tem Gardner nominated Jeff Kinney to serve on the Planning Board. By a vote of hands, Betsi Stephen received the most votes and was appointed to the Planning Board. Stephen's term expires in June 2026.
The Village Council discussed Marina Association membership and the cost-share for the dredging of the marina. The Village Council gave guidance to the Village Manager on what portion of the marina the Village will dredge.
The Village will continue to dredge the marina channel entrance and will reinforce its commitment to keep the entrance open to navigation by adding additional area to the scope of its dredging operations which will extend to the intersection where the channel entrance meets the basin. There was consensus that there is no need for the Village to have membership with the Marina Association at this time, but the Village will look to support the association with the commitment to keep the channel entrance open for vessels to reach the basin and consider additional support on a project by project basis upon review of surveys, cost analysis, and funding sources.
Under New Business, the Village Council adopted a resolution to participate in the NC Cooperative Liquid Assets Securities Systems and approved an agreement with First Tryon for the beach nourishment project bond referendum (more about this proposed project HERE).
There was discussion about a proposal to transfer Village right of way to the Bald Head Island Conservancy. The right of way area includes the old lighthouse tower base, a portion of the circle drive, and the parking area near Mike's Bites which is all typically used by patrons of the Conservancy but is technically Village right of way.  The Village Council asked to see more detailed plans for what the Conservancy plans to do with the area that they are requesting to have transferred. Dr. Chris Shank, executive director of the Conservancy indicated that the request is to help make the area safer for visitors. As there is much activity in this area. Adding more space will also provide sufficient setback to expand the Turtle Central Gift Shop.
Below are a few items shared in the Manager's Report:
Development Services Update
Stephen Boyett, Development Services Director, presented the monthly departmental statistics (here and here). He reported that the education phase regarding parking in the right of ways is over and that enforcement has begun.  He indicated that improvements to the permitting portal are underway and should be up and running soon so that contractors have better access to permit information.
Mr. Boyett mentioned that he had received a letter of request from a commercial developer to charge utility connection fees in phases as a multi-unit project is completed. Council agreed to seek an amendment to the Village ordinance to allow for the change in the method of charging for utility connection. A draft ordinance amendment is expected to be ready for the October Village Council meeting for the first reading.
Public Safety Update
Captain Gibson, interim Public Safety Director, presented the monthly departmental statistics (here and here). Weekly activity reports are posted on the Department of Public Safety's webpage HERE.
Captain Gibson reported that the Department is increasing its bike patrol and park, walk, talk (PWT) efforts to do more community outreach. Mayor Quinn recognized Shift B for its participation in the 9/11 Lighthouse Climb (link to video the below).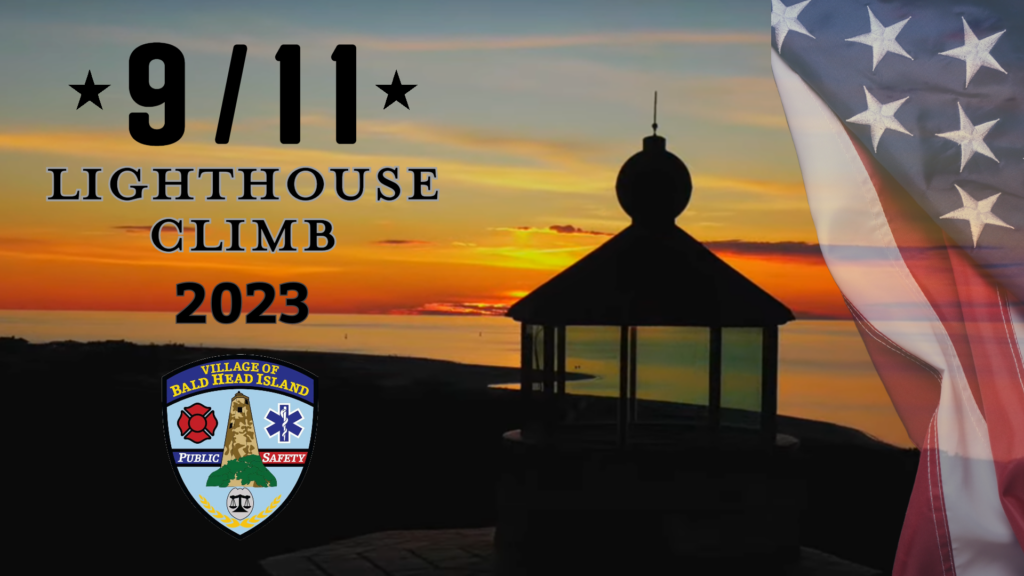 There was discussion regarding booted vehicles at the marina. The Village is limited in what it can do since that area is considered private property.
Public Services Update
Mark Johnston, Project Manager, presented the monthly statistics for Public Services.  He reported that four out of 16 of the well houses have been replaced. He received questions about vegetation piles that are being left on vacant lots and there was consensus from the Council that there should be more law enforcement involvement to prevent this from happening.
Mr. Kim (Asst. Village Manager) indicated that the Village is hiring two additional Public Services employees and that these positions will be helpful as the department looks at the list of tasks they perform and how the department can get some of the low hanging tasks prioritized.
The Assistant Village Manager, Jae Kim, updated the Village Council on the following topics:
IPC Update
August package counts that came through the IPC/PO facility:
7,711 Total packages for August 2023 with a 20.9% decrease from the month before (9,750 packages)

5.7% increase from the year prior when there were 7,292 Total packages from August 2022

Numbers from May to current show an average of 68.05 customers and 192.63 packages being picked up on Saturdays.

FEDEX Contract – No changes, still waiting on FedEx/USCartage to send us the contract to sign.

USPS Contract – Received request form, will schedule with Finance to discuss.
Shoreline Protection
NCBIWA Conference (reminder) –The next NCBIWA conference is scheduled for Thursday & Friday, November 16-17. Since it is scheduled at the same time as the November regular Council meeting, Village officials will be attending on Thursday only. Councilors Hill and White, and Mr. Kim, and Ms. Faulkner expect to attend.
Shallow Draft Navigation Channel Dredging (update) – Coastal Dredging was able to start the mid-week of September 4th after the delays with TS Idalia. They started the demobilization on 9/15 and had left by 9/18. Last dredging, the sand placement started in the first cell, closest to the channel bulkhead. For this current project, the sand placement started in Cell #2 and finished by placing the remaining sand that came from the channel entrance in Cell #1.
Federal Lobbying Effort – Village officials participated in a remote meeting with Ward & Smith (Mike McIntyre) and The Ferguson Group (Earl Stockdale, Bradd Schwittenburg, and Roger Gwinn) with the Wilmington Corps District earlier last week to re-establish relations and to discuss related to shoreline management issues of concern to the Village. Ward & Smith followed up with a meeting summary letter and proposed after actions in moving forward with prioritization.
2025 CSDR Project Communications Effort Update – A permit application for the Jaybird Shoals borrow area was submitted in August. Staff will be following up with the Village's Coastal Engineering firm for a project budget as the Village looks at the costs for dredging and replacement of groin tubes (materials/labor/dredge equipment w/ mobilization & demobilization).  The budget will be considered in the financial analysis, requests for proposals (RFPs)for bank financing, and projections with terms/rates for repayment of debt.
AIA (Asset & Inventory Assessment) Grant
Mr. Kim reported that the September monthly meeting was canceled.  The specific tasks that will take place under this grant include:
Asset Inventory – Interview staff, collect asset inventory data. conduct asset condition assessment, this includes field condition assessment with ratings of facility asset, and estimating the percent of remaining useful life
CIP (Capital Improvement Plan) – Identify projects based on asset condition and remaining life of service, identify project funding demands, costs, forecast funding demands over 10 years for both vertical (facility) and linear assets, and estimate annual cash flow requirements for funding program.
AIA (Stormwater)
Mr. Kim explained that the Fall 23 SW LASII (Local Assistance for Stormwater Infrastructure Investment) Planning Application is for a planning grant ($2,500 fee for WithersRavenel) and will include developing and putting together into one document the Hurricane Florence Report, maps, infrastructure, SOPs (standard operating procedures), etc. and identify what is needed for future expansion of stormwater infrastructure. The deadline for this grant is 10/2.
AIA (PFAS – Emerging Contaminants)
Mr. Kim explained that the Fall 23 DWSRF (Drinking Water State Revolving Fund) Application of for a planning development and construction grant application project. ($5,000 fee for WithersRavenel) and consists of a water plan (filtering wells, pre-filtering prior to RO process) and lowering/eliminating contaminant (PFAS) from discharge effluent from WWTP to lagoons (ex: activating carbons in effluent).
Village Manager, Chris McCall updated the Village Council on the following topics:
Public Safety Director Recruitment
Mr. McCall reported that the position recruitment process continues with the job posting online through a variety of associations and includes an online brochure.  The closing date for applications/resumes is September 25, 2023.  The hiring team will invite successful semi-finalists to participate in virtual interviews and skill evaluations on October 24th – 25th, 2023.  In between that time, there will be two (2) screenings of ALL applicants by the Village and the Development Associates team for consideration of who moves on to the interviews and skill evaluations. 
In response to recent concerns expressed upon review of the job posting that there is emphasis placed on the law enforcement aspect of the position, he noted that the Village is seeking folks who have both sets of skills to include Fire/EMS but that it is also combination of skills and experience that will be a focus of the recruiters. While it happens to be the first bullet in the list, that does not mean it is emphasized more over the other items included below in the list.
Project Longevity/Community Care
The Project Longevity/Community Care group will be hosting a kick-off meeting with island residents and others interested in volunteering with the group's efforts in all things related to promoting and fostering ways that the island's senior residents can make the most out of their time living on BHI. This first introduction meeting is scheduled for Monday, October 9 the Department of Public Safety's multi-purpose room from 9:00 – 11:00 a.m.  A representative from Brunswick County will be attending to provide information on services available to BHI residents.  Village staff will be sharing information on a new program called "Community Connect" a risk reduction tool that was built to keep citizens safe, and island resident Christine Osborne will be sharing what services the Chapel Outreach Team can provide to the island community.  If you have any questions, please contact Joan Maggio or Gayle Sanders (contact info on this flyer).
BHI Polling Site Update
Village staff attended the Brunswick County Board of Election Board meeting on August 22nd to discuss and answer questions on the Village's request for a future voting polling site on BHI.  The Board appeared to be favorable of moving forward and directed BOE Director Sara LaVere to prepare a resolution that would establish that the Board has the statutory authority to change precinct lines, that the polling place is accessible, etc.  Mr. McCall said that the next Board meeting is on September 19th, at 6:00 p.m. in Bolivia and Village, and that he will keep the Council updated on the outcome of that meeting.
A full account of these meetings can be found in the minutes which are posted HERE. Typically, minutes are posted with the agenda of the next month's meeting (e.g.. If you want to read the June meeting minutes, they can be found under the July regular meeting agenda).
---
Congratulations Joyce!
Last week, Joyce Hatley Lambert was presented with the Old North State Award. The award, which was issued by Governor Roy Cooper, recognizes the "dedication and service beyond expectation and excellence to the Great State of North Carolina." The award is reserved for people who have done exemplary work in the state for at least 20 years. The recipient must be nominated and then the application is reviewed by the governor's office. A well-deserved recognition for someone who has done much work for the community over the years!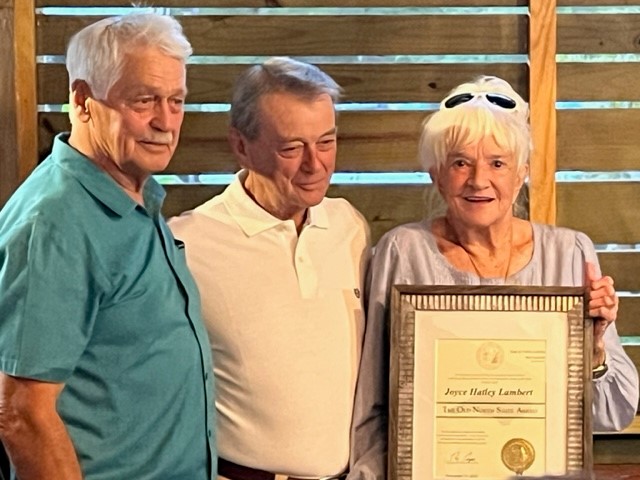 Storm System Approaching
A storm system is expected to develop off the SE US Coast later this week. According to the National Hurricane Center, it has a low risk of becoming a subtropical storm. Regardless, our area will likely be impacted by moderate to heavy rain and gusty winds to our area.  Hazardous surf conditions from Nigel will start on Thursday for east-facing beaches (like BHI's East Beach).

You can keep up with this system by checking the latest briefings from the National Weather Service HERE.  When deciding to head out to the beach, especially if you are planning on going into the water, "Know Before You Go" and check the current beach forecast HERE.

Also, the Village reminded folks recently, to please check areas around your property (and your kayak/canoes at the Creek Access) and tip or toss items that have standing water. Do this now and after the storm passes. This will help us control the mosquito population on the island.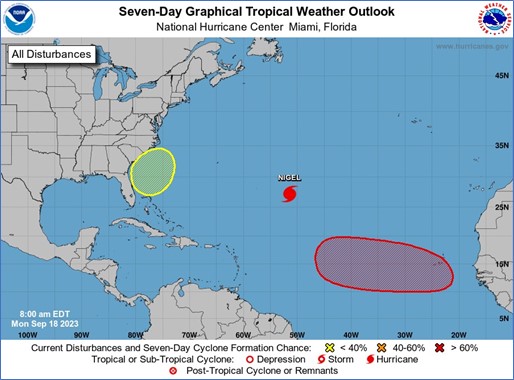 Annual Change from Chloramines to Chlorine
The annual change from chloramines to chlorine will occur from mid-October through November 2023. Customers may notice some discoloration and the presence of sediment in your water. These conditions are not harmful and should be of short duration.  For more information, view the full notice HERE.
Falls Prevention Awareness Week
It is Falls Prevention Awareness Week. Falls remain a major cause of injury and death for older adults across the United States. The National Fire Prevention Association (NFPA) has developed safety information to help bring awareness and prevent falls, especially in the event of a fire. The NFPA's Home Safety Checklist helps you rid your home of falls hazards.  You can view the checklist HERE.  Having a clear path to escape is critical to falls prevention. HERE also is a video from the NFPA going over the "Steps to Safety" which helps you develop a safety plan that works for you and your home setting that will prepare you to safely escape in the event of a fire.
---
REMINDERS & EVENTS:
Duke Siren Tests
Duke Energy Siren testing is to take place around the Brunswick Nuclear Plant between September 19 and September 29 between 9 a.m. and 4 p.m.
This required testing is necessary to ensure sirens are operating optimally after the completion of maintenance activities. During this time, select sirens will be individually tested in short 20-second increments. These tests will occur between 9 a.m. and 4 p.m.
This testing is separate from quarterly testing. The next quarterly test will take place on Oct. 11, which will be a three-minute test of all sirens. 

No action from the public is required for both testing events. More info HERE  and HERE.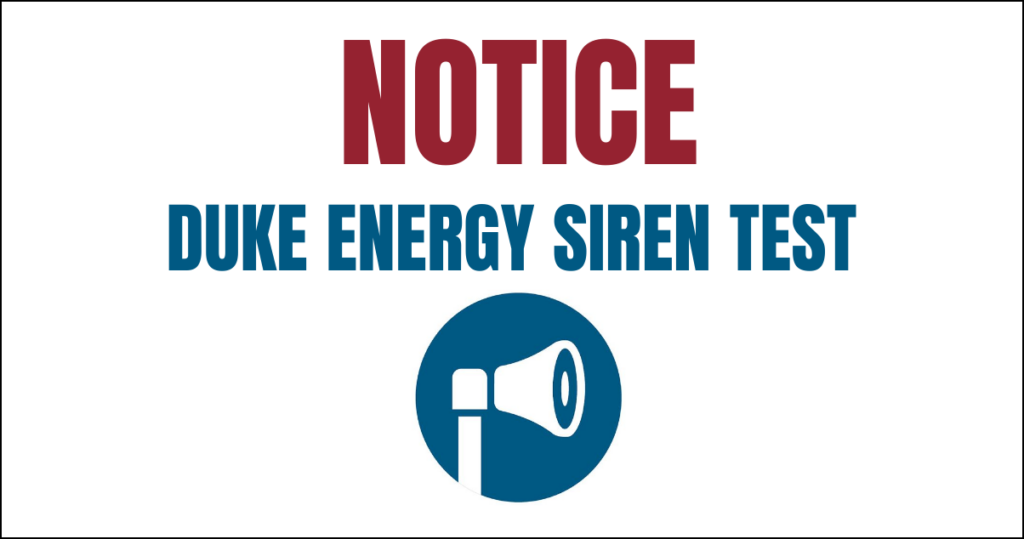 Village Council Candidate Forum
The Bald Head Association is hosting a Village Council Candidate Forum on Monday, September 25, 2023, at 2:00 p.m. at BHA's Association Center (111 Lighthouse Wynd). The forum will also be broadcast live via Zoom and recorded. The League of Women Voters (LWV) of Lower Cape Fear is managing and moderating the forum.  Questions are being accepted via email at baldheadislandforum@lwvlcf.org.  More information HERE.
Emergency Alert Test
FEMA, in coordination with the Federal Communications Commission (FCC), will conduct a nationwide test of the Emergency Alert System (EAS) and Wireless Emergency Alerts on Wednesday, October 4, 2023, at approximately 2:20 p.m. ET.  The national test will be sent to all TVs, radios, and cell phones.  For more information please view FEMA's press release HERE.
Next Regular Council Meeting
The next regular Village Council Meeting is scheduled for Friday, October 20, 2023, at 10:00 a.m. in the multi-purpose room in the Department of Public Safety (273 Edward Teach Ext.).  The agenda will be posted HERE.  Zoom information to listen-in remotely can be found HERE.
Flu Shot Event
Brunswick County Health Services will be on the island on Friday, October 20, 2023, from 10 a.m. to 2:00 p.m. to administer flu shots in the bays at the Department of Public Safety located at 273 Edward Teach Extension (park in the back). They will have high dose flu vaccine for ages 65 years and up and regular flu vaccine for all ages six months and up. Medicare, insurance, cash, and checks will be accepted (debit/credit cards cannot be accepted). There is usually no out of pocket cost for those with Medicare or insurance.  Please remember to bring your photo ID, and insurance cards and to wear a short sleeve shirt.  Forms and vaccine information sheets can be found HERE.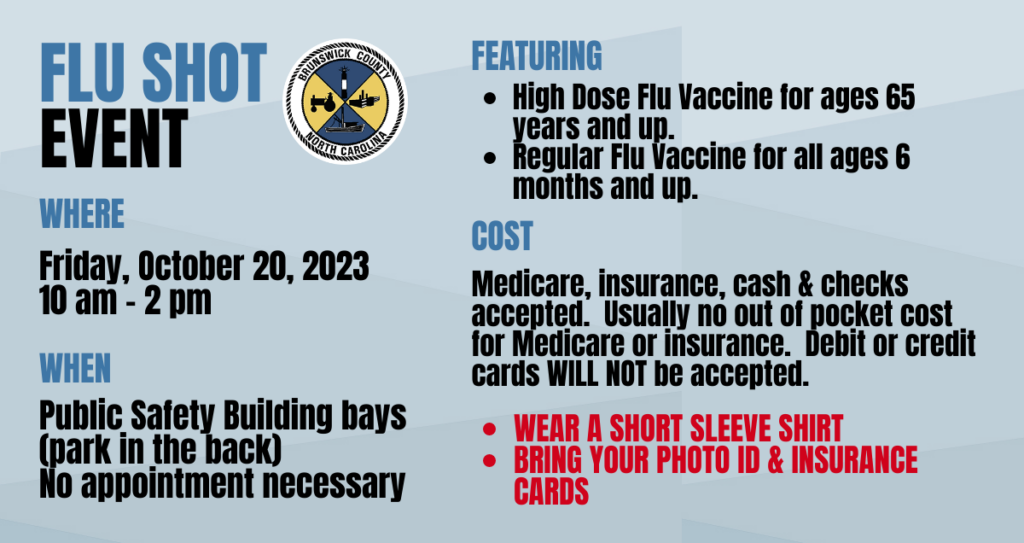 Events Benefitting the PSA
Two events benefitting the Public Service Auxiliary will be taking place in late October. A pub crawl will take place on Wednesday, October 25.  The annual chili supper will take place on Friday, October 27 from 4 to 7 p.m., and the annual chili supper on October 27.  Details on both events are forthcoming
Litter Sweep
The next Island Litter Sweep is scheduled for Saturday, October 28, 2023, from 10:00 a.m. to 12:00 p.m.  All volunteers will meet in front of Room Service (4 Maritime Way).  Click HERE for additional information.  Sponsored and organized by the Bald Head Association's Resource Conservation & Beautification Committee.
Bald Head Association events can be found HERE.
Old Baldy Foundation events can be found HERE.
BHI Conservancy events can be found HERE.
Village Chapel events can be found HERE.
The Village calendar can be found HERE.