What are the most pressing issues the Village is facing?
What are the opportunities that lie ahead for the Village?
What are the priorities for the Village?
Which place types do you support and where?
You can provide this feedback at the drop-in open house this Wednesday, March 23, 2022, between 10 a.m. and noon in the Multipurpose Room of the Department of Public Safety.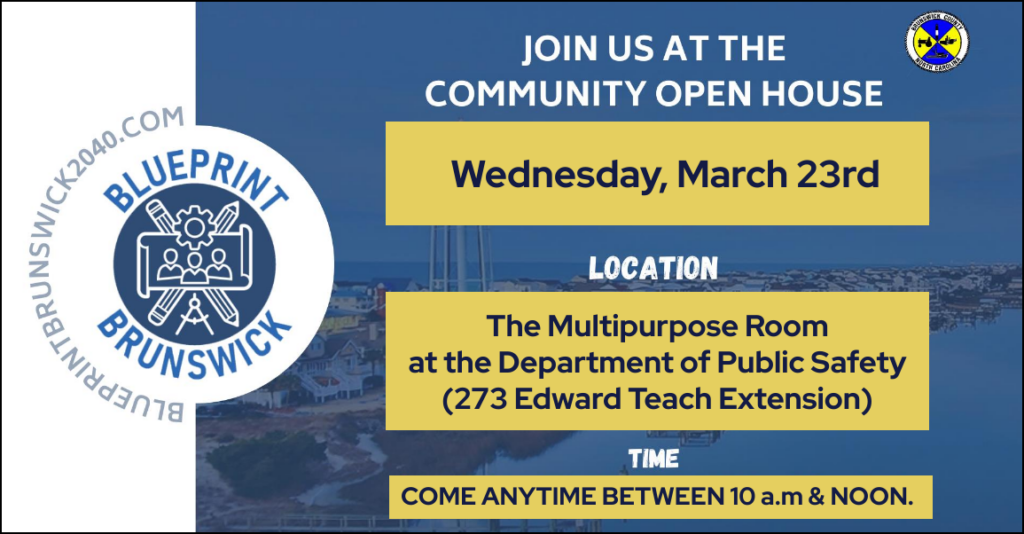 As previously reported, in 2020, the Village of Bald Head Island joined Brunswick County and several other small municipalities in Brunswick County on the Blueprint Brunswick project, which will result in a comprehensive plan for the county and participating municipalities. The Village needs your input to refine the future land use and conservation maps and to develop priority goals for the Village to draft a comprehensive plan that is more individualized for our community.
Please join us this Wednesday!
If you cannot attend this open house, the Village will be providing information to review, comment cards, and access to an online survey. Also, mark your calendars for a second open house set for April 14, 2022, between 2:00 p.m. and 4:00 p.m. Stay tuned for more details.