Key Information:
Duke Energy project at the wildlife overlook continues with the installation of pre-poured concrete pads later this week, see the updated schedule.
Wilmington Harbor Maintenance project is underway, Marinex began pumping sand on South Beach Friday, 12/9.
Temporary road closure at the end of Portsmouth Way and Shoals Alley began today and is expected to last through Friday.
Reminders:
Village Council meeting this Friday, December 16, 2022.
It's golf cart registration renewal time!
Island Package Center & Post Office holiday schedule.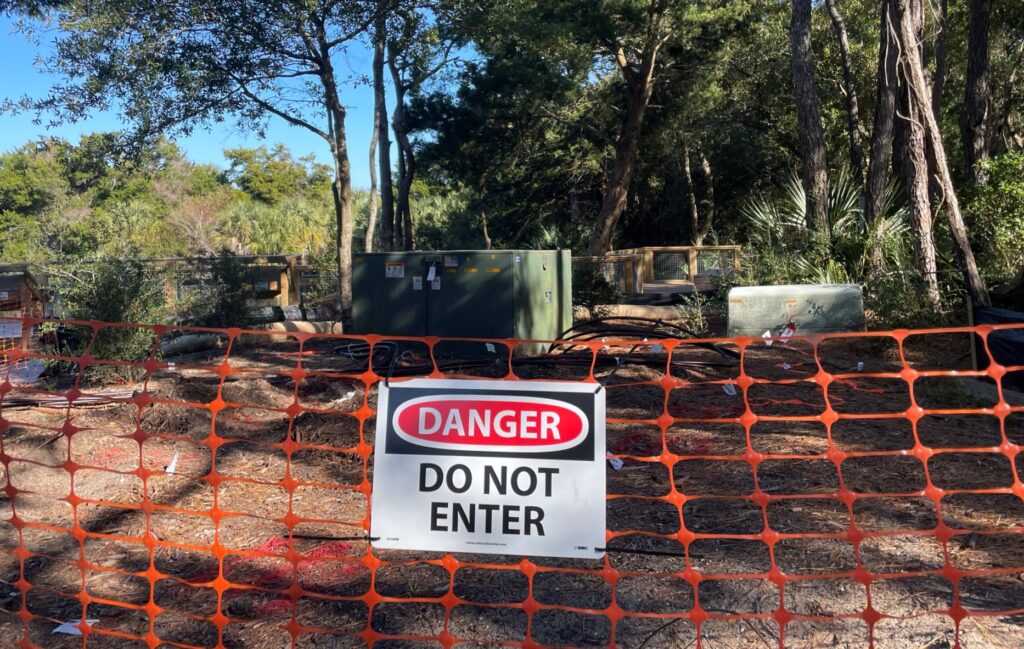 Update on Duke Energy Project at the Wildlife Overlook –As previously reported, the Village and the Bald Head Association have been coordinating with Duke Energy on the installation of new switchgear at the wildlife overlook area.
Here's the current schedule (subject to weather and other impacts):
11/17 grid switching to de-energize existing equipment: complete
11/28-11/29 rigging to remove existing switchgear: complete
12/14-12/15 placing pre-poured concrete pads (v. pouring in-place)
12/15-12/16 installation of new switchgear
Week of 12/19 site restoration
Week of 12/19 cable testing for new switchgear
TBD energize new switchgear
While some of this occurring, traffic control personnel will be staged at Sabal Palm Trail and Bay Tree Trail to redirect traffic as there will be no through traffic on Stede Bonnet Wynd while this work is taking place (view maps HERE).
This work is not expected to cause a power outage for customers. As always, if you do experience an outage at your home, please call the outage line at 1.800.419.6356.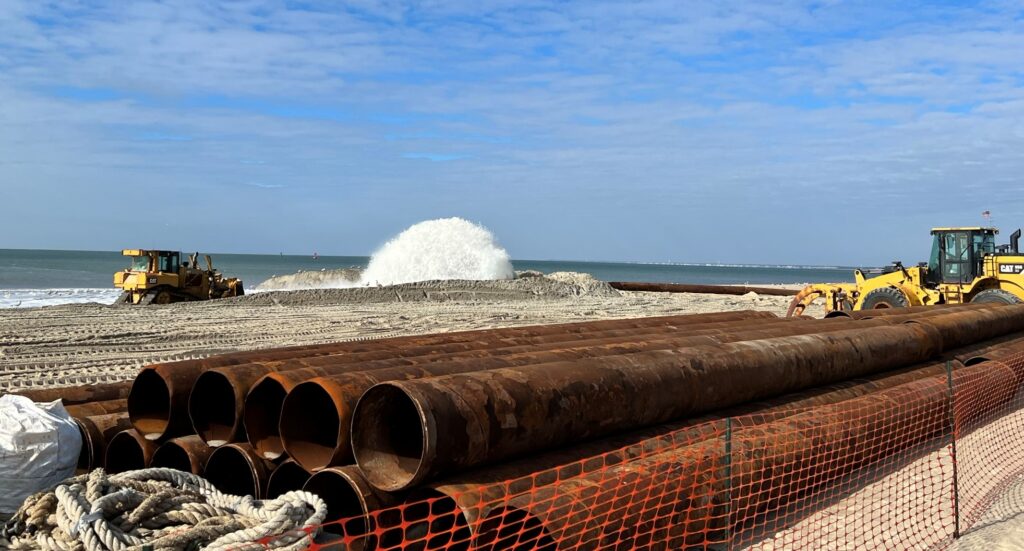 Wilmington Harbor Maintenance Project – As previously reported, the U.S. Army Corps of Engineers contracted with Marinex Construction to provide maintenance dredging of the Wilmington harbor inner ocean bar. Approximately 1,000,000 cubic yards of the dredged material will be placed on South Beach. The dredge Savannah arrived on November 30, 2022. Marinex started pumping sand on South Beach on Friday, December 9, 2022 and is currently around 100-200 yards east of Beach Access 11 (Sandpiper Trail). Please help the construction crew by being mindful of the construction fencing and signage. Do not go beyond any signage or barriers as doing so may place yourself and others in harm's way. More information on this project, including a progress map and regular updates, can be found on the Village's website HERE.
Temporary Road Closure – Beginning today and through the end of the week, the end of Portsmouth Way and Shoals Alley will be closed to vehicular traffic.
REMINDERS:
Village Council Meeting – The next Village Council meeting is this Friday, December 16, 2022, at 10:00 a.m. in the Department of Public Safety Multi-Purpose Room. You can listen-in on Zoom detail can be found HERE. The agenda will be posted HERE.
Golf Cart Registration Renewal – Please go online and register your golf cart(s) if you have not already. You will need your insurance policy and a credit card to complete the registration. More details and the link to register can be found HERE.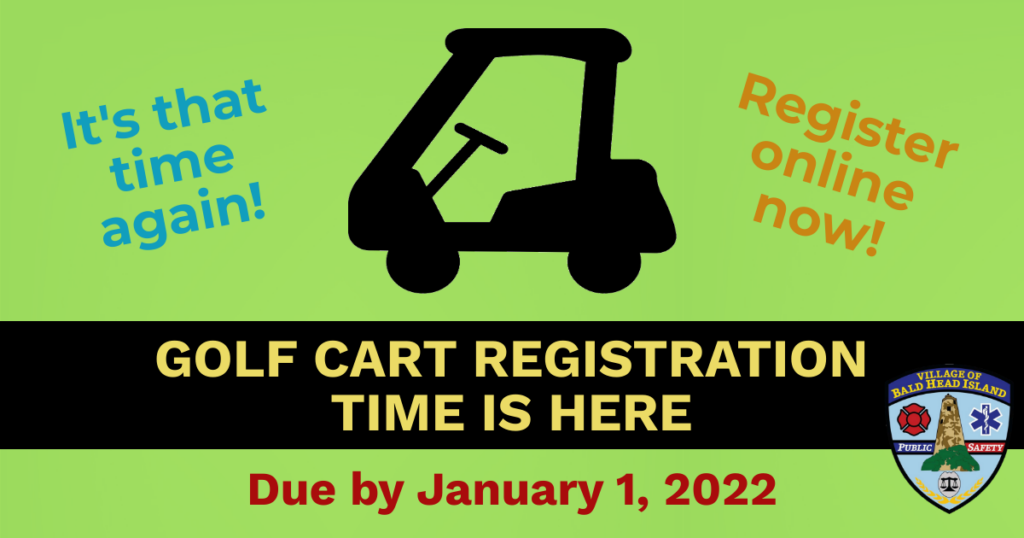 IPC/PO Holiday Schedule – Time is flying and the packages are coming in! If you haven't completed your orders for shipments coming to the IPC/PO they may not make it to the island in time for Christmas. The IPC/PO will be open for extended hours (from 10:00 a.m. to 6:00 p.m.) on Thursday, December 22, 2022. The IPC/PO will be closed Friday, December 23, 2022, and Monday, December 16, 2022. USPS mail will be put up on December 24, 2022. The IPC/PO will be open on Tuesday, December 27, 2022, from 10:00 a.m. to 3:00 p.m. (even though other Village offices will remain closed). Don't forget that you can always check to see if your package is on the island by using our new IPC package tracker HERE.