Village Office Closed Tomorrow – Village offices will be closed tomorrow, Thursday, November 11, 2021, in observance of Veteran's Day. This includes the Island Package Center and Post Office.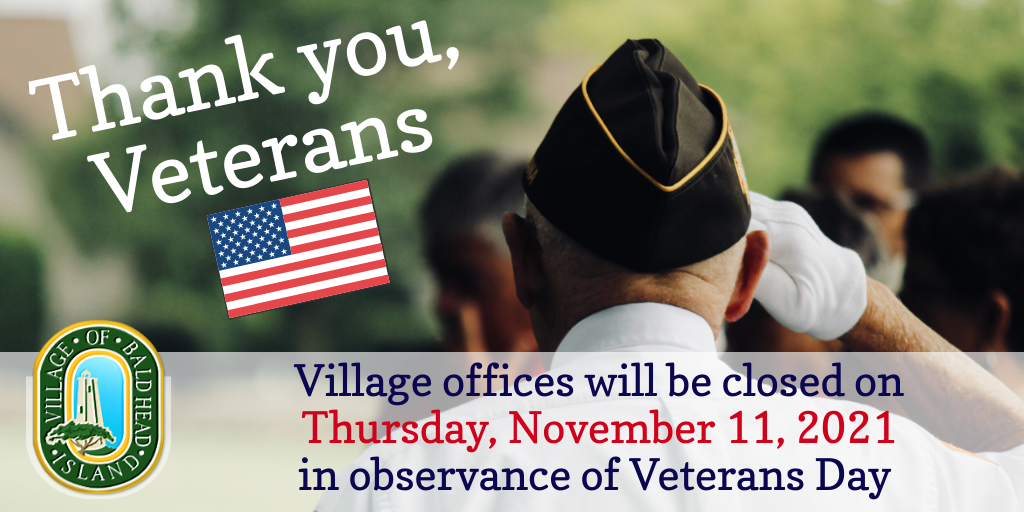 PSA Annual Chili Supper is Friday – The Public Safety Auxiliary's annual Chili Supper Fundraiser is this Friday, November 12, 2021, from 4:00 p.m. to 6:00 p.m. at the Public Safety Building (273 Edward Teach Ext.). Proceeds will go to the Bald Head Island Department of Public Safety. Only cash and checks (made out to the PSA) will be accepted. Homemade chili will be $20 for one quart and $35 for two quarts and free brownies will be provided.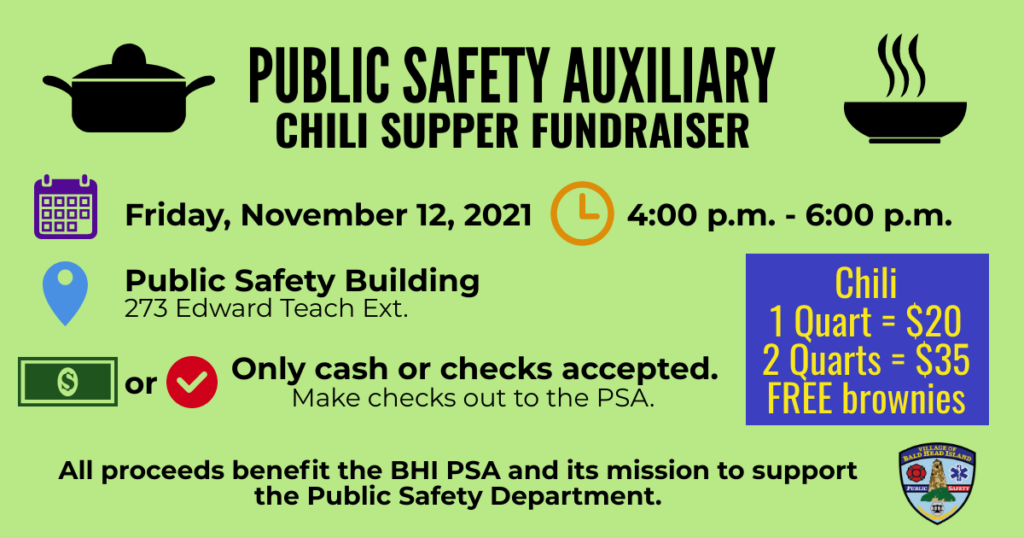 Flu & COVID-19 Booster Vaccine Clinic – Island Time Medical Wellness and Galloway Sands Pharmacy will be hosting a flu and COVID-19 booster vaccine (Moderna only) clinic this Saturday, November 13, 2021. It is now taking place from 1:00 – 3:00 p.m. at Island Time Medical and Wellness Clinic located at 251 Edward Teach Wynd Suite 3 (the old firehouse). Registration forms must be completed by tomorrow, November 12, 2021, at 5:00 p.m. Forms are available at the Maritime Market or email Lou Earnhardt at lou.earnhardt.np@gmail.com.
Fall Paving –The Village's paving contractor is expected to complete their work by the end of this week or early next week. Then the Village's sub-contractor will have some additional work to perform such as adding marl along the edges of the asphalt and general cleanup of debris.
Next Regular Village Council Meeting – The next regular Village Council is on Friday, November 19, 2021, at 10:00 a.m. in the multi-purpose room at the Public Safety Building. The agenda will be posted HERE. Those interested can listen live via Zoom. Details can be found HERE.