Key Information:
Lighthouse Landing fire, the fire marshal's report is still pending.
Burn ban in effect, no beach bonfire permits will be issued during the ban.
Duke Energy is testing sirens beginning today through the next two weeks.
Village offices will be closed from 11:00 a.m. to 1:00 p.m. on Friday, December 3 for the employee holiday luncheon.
Wind energy update and request to send letter to your senators and congressman.
Holiday fire safety tips.
Tips to prevent your pipes from freezing.
Reminders: The next Village Council meeting is on Friday, December 10, 2021, IPC/PO will be closed on Saturdays until further notice (but is one step closer!), the US Coast Guard's operating guidelines and restrictions for COVID-19 are still in effect and can be found on the BHI Transportation, Inc. website HERE.
Lighthouse Landing Fire – Village officials are waiting to receive the fire marshal's report from the November 20, 2021, fire at Lighthouse Landing. As soon as this official report is received, the Village will make an announcement and issue a media release.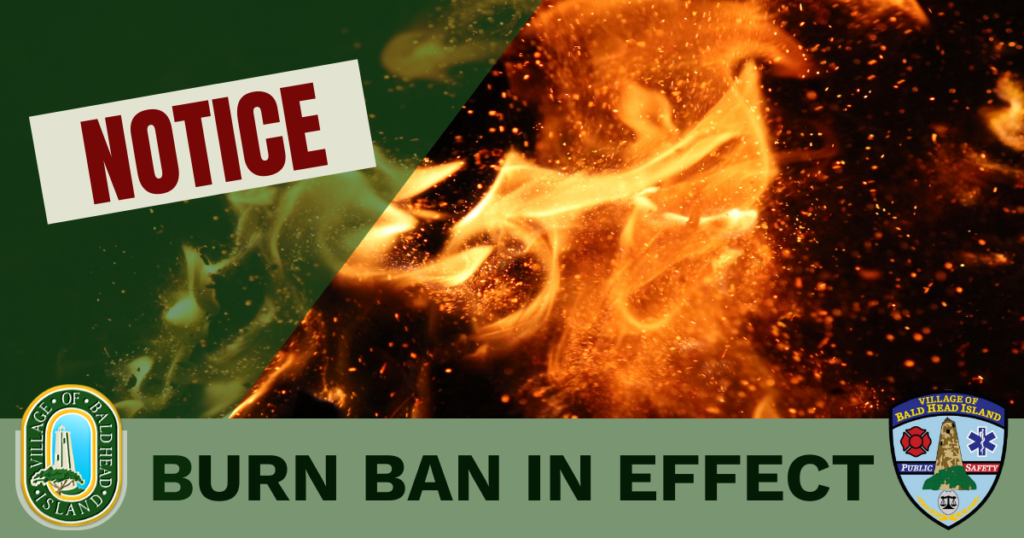 Burn Ban – The NC Forest Service has issued a ban on all open burning and has canceled all burning permits statewide effective November 29, 2021, at 5:00 p.m. In conjunction with the statewide ban, the Village has issued a burning ban effective as of 8:00 a.m. today, Tuesday, November 30, 2021.
The burning ban applies to open burning, including burning leaves, branches, or other plant material, as well as campfires and fire pits. The Village will not be issuing any beach bonfire permits until this ban is lifted. The ban does not include fires ignited and maintained within a container for outdoor cooking. Residents are urged to use extreme caution when disposing of charcoal following cooking and ensure that the charcoal has been extinguished with water or allowed to remain in a non-combustible container until the heat is gone before disposal.
Additionally, extreme caution should be used when disposing of cigarettes and other smoking material outdoors and make sure they are completely extinguished prior to disposal. Pocket ashtrays are available at Village Hall and Public Safety.
For more information and FAQs about the ban click HERE.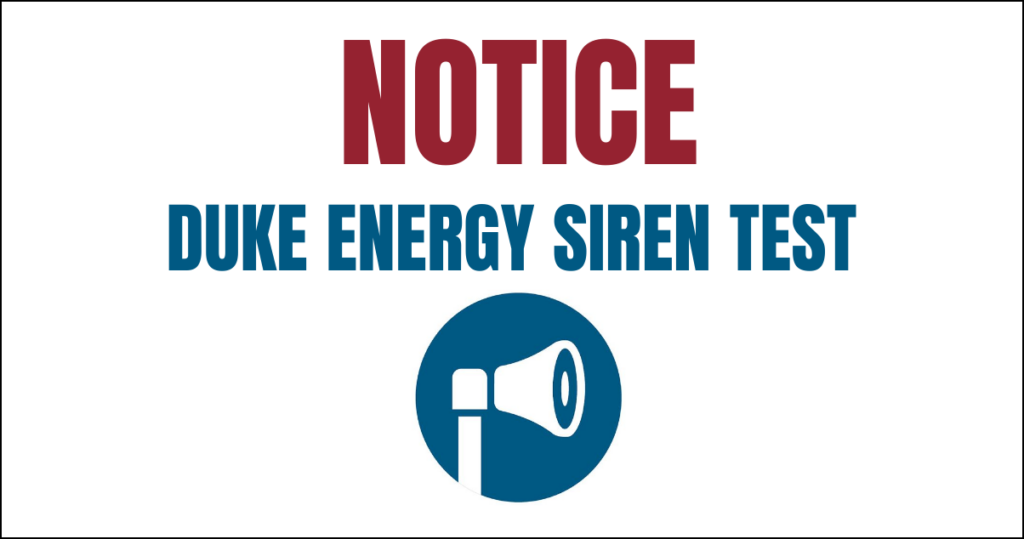 Siren Testing – Beginning today and over the next two weeks, Duke Energy will be testing outdoor warning sirens. The sirens will sound briefly, approximately 5 to 30 seconds, and will occur Monday through Friday between 8:00 a.m. and 5:00 p.m. Click HERE for more information.
Village Offices – Village offices will be closed from 11:00 a.m. to 1:00 p.m. this Friday, December 3 for the employee holiday luncheon. The Village will be back to its tradition of announcing the employee of the year during this event. Stay tuned!
Wind Energy Update & Request – The Bureau of Ocean Energy Management (BOEM) has published a notice in the Federal Register that it is planning to auction leases for wind turbines in the Wilmington East Wind Energy Area (WEA) which is just 15 nautical miles offshore from the Village of Bald Head Island. For years the Village (and surrounding beach communities along with Brunswick County) has expressed its concerns about the potential visual impacts of the wind farm and BOEM has not been responsive. The Village has asked Senator Bill Rabon to contact our D.C. delegation (Congressman Rouzer, Senators Burr & Tillis), and is requesting Islanders' assistance in sending letters to your congressman in D.C. Click HERE for a sample letter. If you would like this letter to be prepared for you for your signature and then mailed, email public.information@villagebhi.org, please include your name and current permanent home address.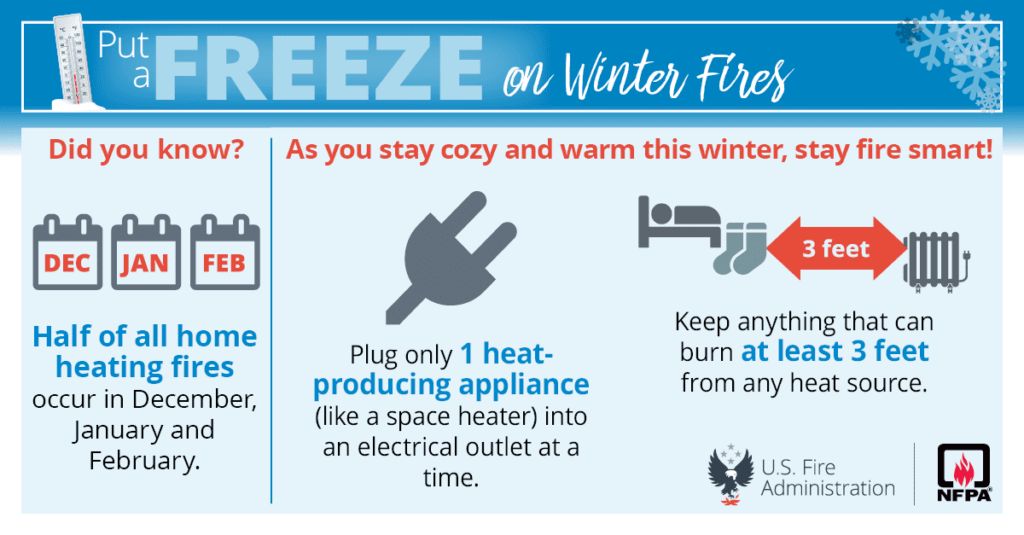 Holiday Fire Safety – As you deck the halls this season, please make sure you are doing everything you can to prevent a fire at your home. Fire safety is exceedingly important on Bald Head Island because its remote location makes mutual aid fire response slower and because a large amount of the island's landmass is made up of the maritime forest which is close to many residential structures. Review THIS FLYER for some safety tips.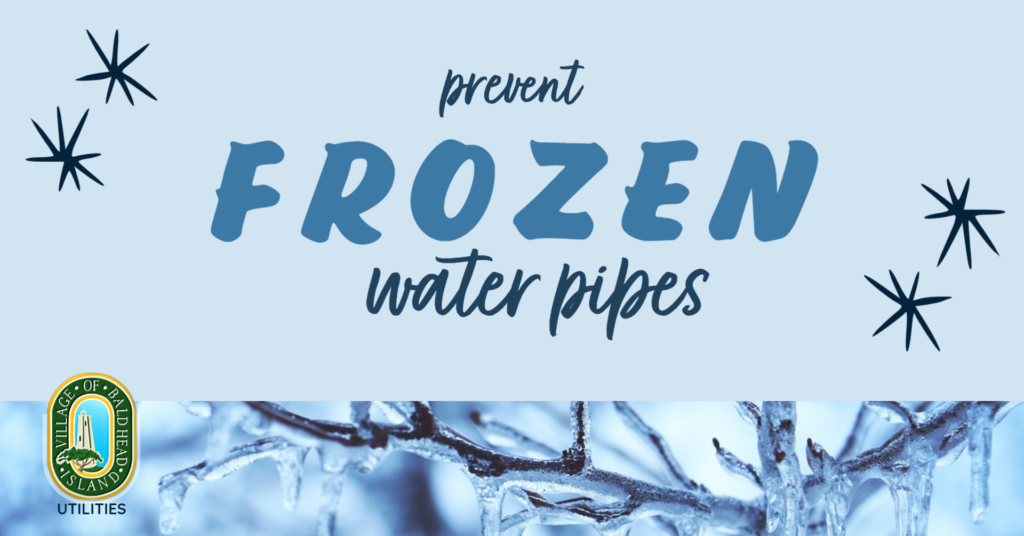 Frozen Pipes – Another preventable emergency is frozen pipes. Temperatures have become very low in this area and measures should be taken to prevent your pipes from freezing. Repairing or replacing frozen pipes and fixing the damage caused by busted pipes can be very costly to homeowners. Review THIS FLYER for more information.
REMINDERS
Next Regular Village Council Meeting – The next Village Council meeting is on Friday, December 10, 2021, at 10:00 a.m. in the multipurpose room at the Public Safety Building. This meeting is considered the Council's organizational meeting. The meeting will begin with the current elected officials and any old business will be addressed, then the newly elected Council members will be sworn-in and address any new business. The plan is to have a reception with refreshments to celebrate the new members and bid farewell to those whose service has come to an end. The agenda for this meeting will be posted HERE. Information to listen in remotely is posted HERE.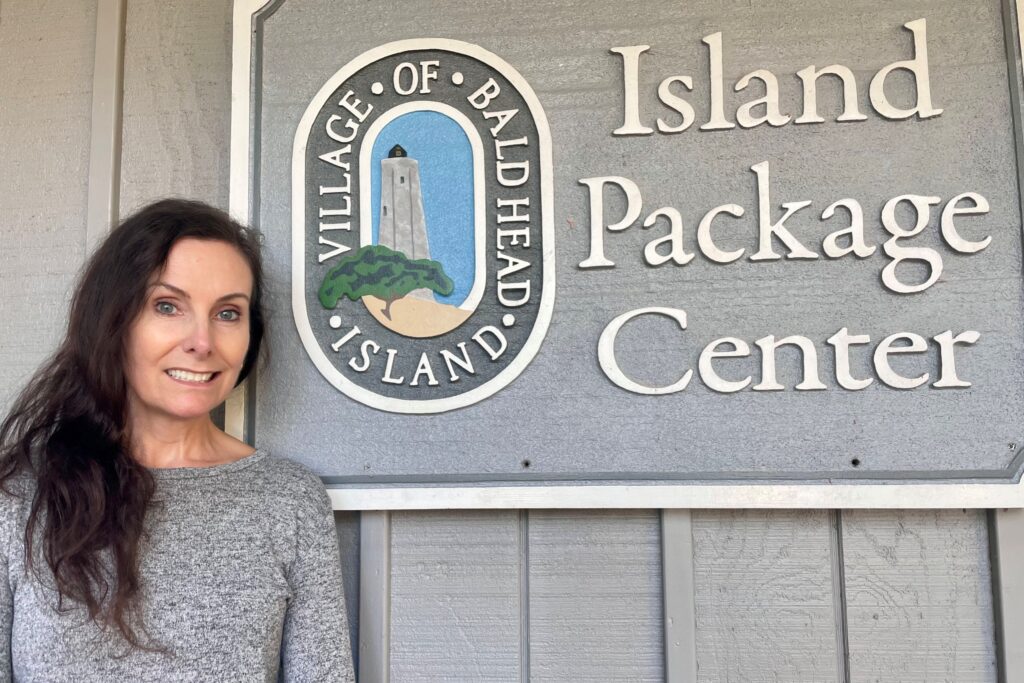 IPC/PO is closed on Saturdays – Until further notice, the Island Package Center & Post Office is closed on Saturdays. First-class mail will be delivered to post office boxes every Saturday. The good news is that the Village is one step closer to reopening on Saturdays. The Village has hired someone, and she is in the process of training and will be rotating working on Saturdays when she is ready to be on her own. Please help us welcome our new IPC/PO employee, Allison Scouler. She will certainly be a help during the holiday season. To make our processes during the holiday a breeze, please check out our holiday mail and package tips HERE if you have not already.
Mask Guidance for Ferries & Trams – On September 21, 2021, Bald Head Transportation, Inc. announced that US Coast Guard guidelines and restrictions require all employees and passengers (except children under the age of 2) wear a mask: 1. While waiting to board the ferry inside the terminal gate area, 2. While boarding the ferry, 3. While inside the ferry cabin, 4. While disembarking the ferry, 5. While riding in trams. Most importantly, social distancing should be practiced at all times.