Key information:
Village Hall is closed until further noticed due to limited staffing– please use our online services or call/email the Village for assistance
Welcome our new Public Services Director
REMINDER: Village offices and IPC/PO closed for Veteran's Day
COVID-19 Update:
NC will be in Phase 3 until at least 11/13/2020
Current case numbers for Brunswick County
Village Hall – Out of an abundance of caution, due to recent exposure with COVID-19, Village Hall will be closed until further notice due to minimal staffing. If you have business with the Village, we ask that you please use our online options, email, or call. Please call 910-457-9700 and our auto-attendant will direct you to the correct department. General questions can be emailed to public.information@villagebhi.org. There is a dropbox on Village Hall's front porch for utility payments.
New Public Services Director – Please join us in welcoming J.P. McCann. He began his duties as the Village's new Public Services Director last Wednesday, October 28. McCann comes to us from the town of Selma, North Carolina. He will be the first to fill the role of Public Services Director for the Village, a position that will direct the current public works and utilities departments.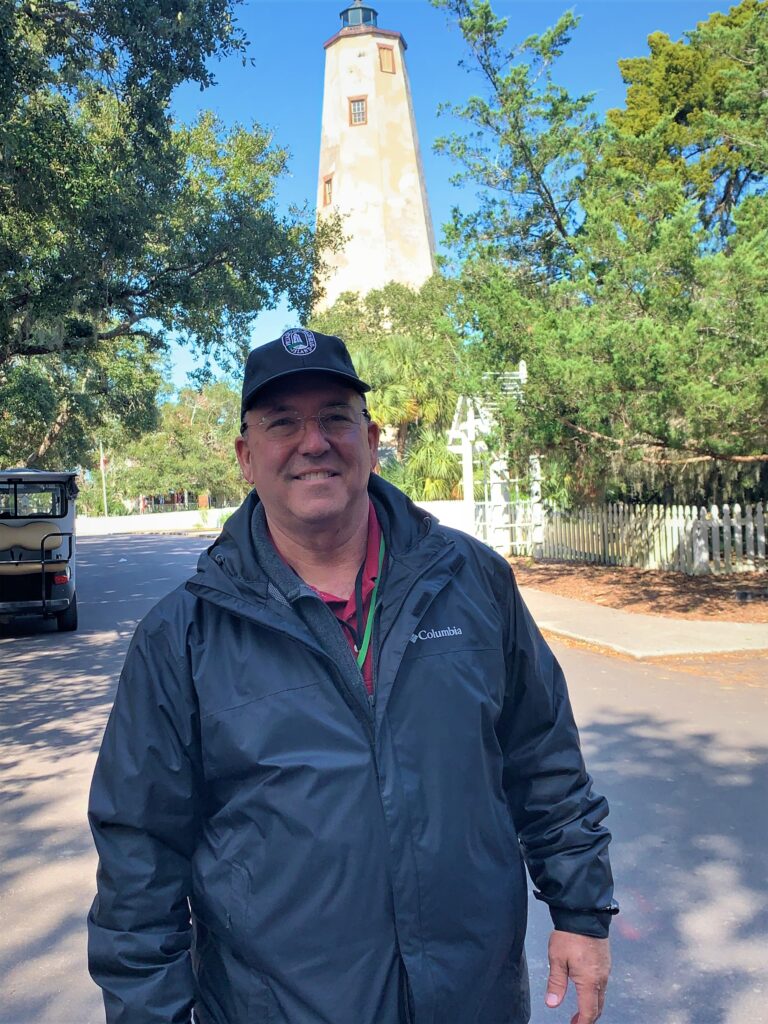 McCann has over 30 years of private and public sector work experience managing infrastructure and capital investment projects and operational programs. Prior to working for Selma, McCann worked for Envirolink, Inc. where he served as a regional manager, covering the Coastal, Sandhills, and Triangle areas in North Carolina. He over sought construction management utility operations and program inspections. Prior to that, he worked for OBVO, Inc. in Corolla, NC as a program development director.
McCann is a native of Connecticut and has a B.A. degree in environmental geography with a minor in biology from Central Connecticut University in New Britain, Connecticut. He also majored in environmental science at Tunxis Community College in Farmington, Connecticut.
"I am excited to be part of the team, I appreciate the opportunity to support, facilitate, and lead the Village's Public Services effort," said McCann.
Veteran's Day – Village offices and the IPC/PO will be closed on Wednesday, November 11, 2020, in observance of the Veteran's Day holiday.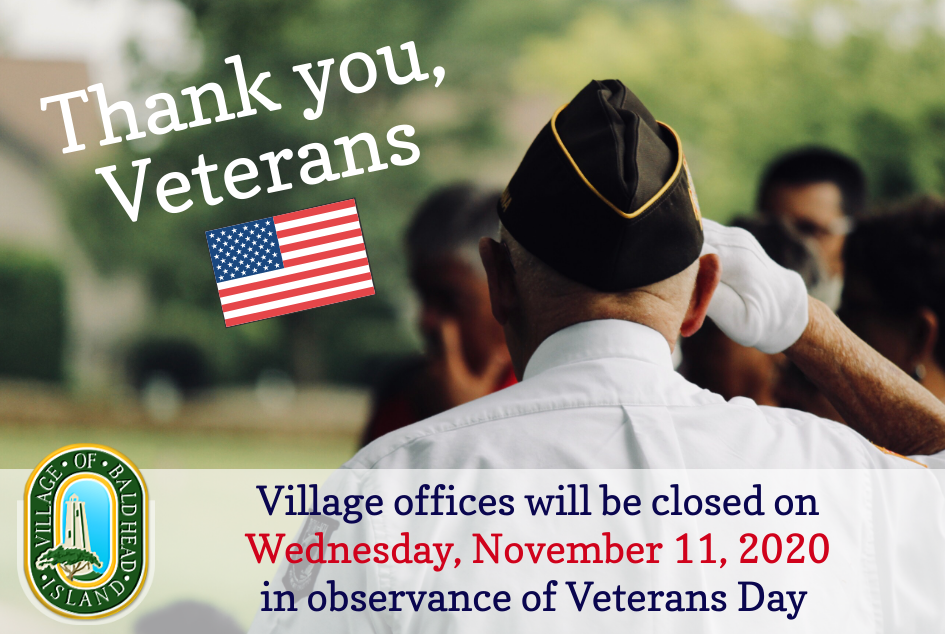 COVID-19 Update:
NC will be Phase 3 until at least 11/13/2020 – The State remains "paused" in Phase 3 until at least November 13, 2020, unless the Governor repeals, replaces, or rescinds his executive order by another executive order. Under this phase, vulnerable populations are still encouraged to stay at home. Per the Governor's Phase 3 Executive Order most folks still must wear face coverings/masks in indoor and outdoor public places where social distancing is not possible. FAQ's about the Phase 3 Executive Order can be found HERE.
Current Case Numbers for Brunswick County – As of November 3, 2020, there are 2,292 positive cases of COVID-19 among Brunswick County residents. Of the positive cases, 1,833 are considered recovered, 393 are isolating at home, 14 are isolating at a hospital, and 52 are deaths associated to COVID-19.
There are 17 cases involving non-residents who tested positive for COVID-19 while visiting Brunswick County, resulting in their contacts having to quarantine as well; these cases are not reflected in the County's total case counts. Twelve of the cases are considered recovered, none of the cases are currently isolating at home. The County has transferred monitoring for three cases to the individuals' home counties, and two are deaths associated to COVID-19.
As reported a few weeks ago, County officials expect increases in transmission of COVID-19 as the weather becomes increasingly dry. The Village also strongly recommends that folks continue to practice the 3 W's while in public and to be courteous to others.