The Village is still seeking volunteers to assist with a Beach Access Parking Study. Time is running out to gather as much information as we can before the peak season ends!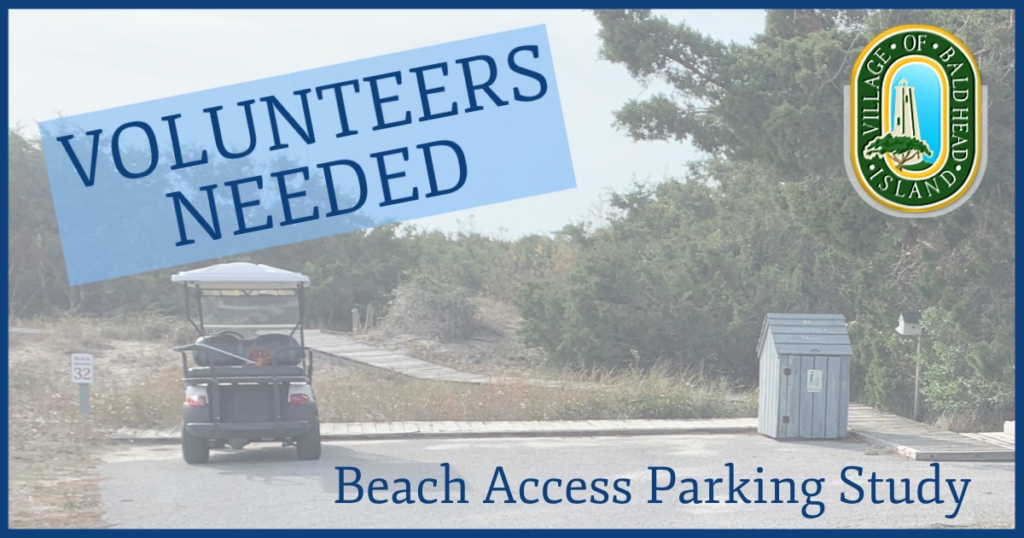 As the Village continues to develop, we need to make sure we are planning for the future needs of our residents, property owners, visitors, and guests. Parking is a need that we anticipate will grow as the Village reaches build-out. The Village is hoping to get the help of at least eight islanders who can visit three or more beach accesses every day or two to record the number of golf carts at each access at various times of the day. The Village would like to discover which public beach accesses fill to capacity, which overflow, and when. We hope to use this data to determine short-term and long-term solutions to address beach access parking on the island. Volunteers can record their data in Google sheets or turn the information in to Village staff for data entry.
If you are interested or have any questions, please contact Carin Faulkner at public.information@villagebhi.org.